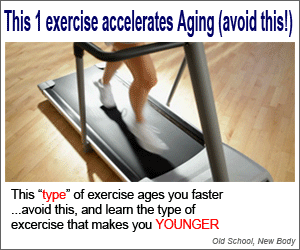 If you're a chocolate lover and also gravitate towards recipes that have a bit of punch to them, you're really going to get a kick out of this one.
In fact, I really mean that . . . this vegan chocolate chili truffle recipe from MindBodyGreen.com has some kick to it. But don't let the "chili" part scare you.
You'll still be able to feel your tongue and you won't need to keep the fire extinguisher nearby. As with any recipe I make, things like chili powder (or cinnamon, or salt, and so on) can be added to taste or even omitted altogether. So, how much kick you get out of this recipe is entirely up to you! Experiment and do what's best for you, and always remember to use organic, whole foods whenever possible.
Vegan chocolate chili truffle recipe
Ingredients for truffles:
2 cups cooked organic black beans
3 Tbsp. organic almond or other raw nut butter
1/2 cup raw cacao powder
2 Tbsp. melted coconut oil (organic)
1/2 cup raw honey (or replace with maple syrup for a vegan substitute)
1 tsp. sea salt
1 tsp. ground cinnamon
1/2 tsp. chili powder
1/4 tsp. ground cayenne
Blend on high or use a food processor until smooth.
Add the mixture to a medium-sized bowl, place in the fridge to chill for at least 2 hours. After that time the texture should be thick and set.
Line a baking sheet with parchment paper. Use a spoon to scoop out equal amounts of the truffle mixture and roll them until smooth.
Chill the truffles in the fridge while you prepare the coatings.
Ingredients for coatings:
1/4 cup real maple syrup
Various coating ingredients such as raw cacao, melted chocolate, shredded coconut, crushed nuts such as pecans, almonds or pistachios, crushed Goji berries or other coatings of choice. Note: If using melted chocolate, omit the maple syrup.
Place the maple syrup and each of your chosen coatings into separate finger bowls for coating. Personally, I chose three different toppings: pistachio, walnut and then a handful that just had cinnamon sprinkled on top.
Dip each truffle in the maple syrup and then roll it in your chosen coating. Repeat for each truffle. I only dipped one side of the truffle in the syrup, since the nuts easily stuck to them without the need for maple. Again, do what works for you.
Freeze for 30 minutes.
Eat, pause . . . then count the very few seconds that take place before you say, "yum!"
Why these vegan chocolate chili truffles are good for your health
I like to provide recipes that benefit people's health in one way or another. When there are a variety of good-for-us ingredients in one recipe (rather than just one key ones), even better!
Here's what you'll get out of these truffles:
Raw cacao powder:
Thanks to the fact that raw cacao powder (Amazon affiliate link) is not heavily processed, it's very natural and brimming with all kinds of health benefits ranging from regulating blood sugar levels to improving brain health.
Learn more about the benefits of cacao powder here.
Coconut oil:
From helping regulate cholesterol levels and helping lower blood pressure to providing a host of antibacterial functions, coconut oil is a dream for health-conscious people. I often use it in smoothies like the turmeric one published earlier on Raw and Natural Health. Delicious!
Chili powder:
High in vitamin A and C and also rich in many minerals like potassium, chili powder is an antioxidant that can help our bone and reproductive health as well as bolster our immune system and quicken healing.
To learn more about chili powder, read this article.
Of course, cayenne pepper has been associated with everything from helping to clear the sinuses to improving circulation, leading to better heart health. And the many nuts that you can use for the truffle coatings are excellent ways to obtain protein, fiber and omega-3 fatty acids.
Let us know what you think of this recipe. We always enjoy knowing your thoughts!
Sources for this article include: