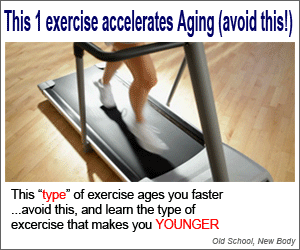 Many soups are ideal as a meal add-on, great with a salad or in addition to some other dish. However, I came across a vegan cauliflower-carrot soup that is so filling and tasty that the thought of eating it alongside another food seems borderline wrong.
The recipe that stopped me in my tracks was on MindBodyGreen.com, a site that has often led to tons of printed recipes scattered around my kitchen. I wouldn't have it any other way though, especially since there are tons of healthy finds like this vegan soup.
This one takes no more than 30 minutes to make, start to finish. Let's get to it!
How to make a vegan cauliflower-carrot soup
Use organic/local if possible. This particular recipe from the site does not mention using organic, but it's our preference at Raw and Natural Health to always go that route, and this case is no different. It's basically a given that we're using organic foods in any recipe we discuss.
Ingredients
1 cup chopped watercress
1 julienned carrot
10 mint leaves
1/2 mashed avocado
Salt (to taste)
1 halved cabbage leaf
Instructions
Mix the watercress, mint leaves, carrots and salt together then wrap it up inside the cabbage leaf.
What's in it for you? The health benefits of this soup are plentiful
This soup is vegan, gluten free and filled with healthy veggies. Plus it's tasty, hearty and comforting. I always enjoy knowing the specifics of how certain foods are benefitting my body, so here's the scoop on this soup.
Cauliflower:
It's a terrific source of vitamin C and K and is loaded with antioxidants. This means it is great for helping to reduce inflammation, keep our heart healthy and even provide us with digestive support that keeps bacteria in check.
Carrots:
They contain beta-carotene, ultimately converted by the body into vitamin A. So what's that mean? Better eye health. It's true! Eating carrots really does play a role in improving vision, as studies have proved. To learn more about carrots, read this.
Onions:
Beyond adding flavor to meals, onions may help reduce the risk of breast cancer. Read the details in this article about it and other kinds of pale produce.
Sources for this article include: