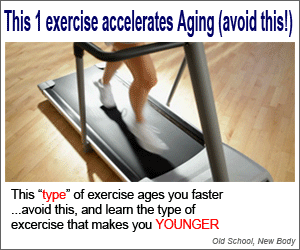 Brace yourself: we've found a smoothie that just might be the Smoothie of all Smoothies. Seriously, it contains some of the most powerful antioxidants around and no, you won't be crinkling up your nose in disgust after every swallow. This one's a must. Ladies and gentlemen, I introduce: the Turmeric Smoothie.
Now, the name's a bit deceiving because it has tons of other immune-strengthening, cancer-busting, blood-purifying foods and spices, not just turmeric. So, let's get to it.
Turmeric smoothie recipe
We found the recipe on this site.
Kale, fig and tomato salad
Ingredients
Salad Ingredients:
2 cups finely chopped kale
2 to 4 tablespoons Sweet Balsamic Dressing (see recipe below)
3 to 4 cups chopped romaine lettuce
1 ripe tomato, chopped
4 large dried figs, stemmed and sliced very thin
2 tablespoons sliced almonds
Dressing Ingredients:
1 tablespoon of extra-virgin olive oil
1 tablespoon of freshly squeezed lemon juice
Add sea salt to taste (I'm big on pink Himalayan sea salt)
Instructions
Put the kale into a medium size bowl.
Pour 1 tablespoon of the dressing on top of the kale.
Then massage the dressing into the kale and let the kale marinate in the dressing for about 20 minutes.
Put the lettuce, tomato, figs, and sunflower seeds in a large salad bowl.
Prior to serving, add the kale and more dressing to taste.
Toss everything together to coat evenly and serve at room temperature.
The powerful health benefits of a turmeric smoothie
I consider this a "superfood smoothie" if ever there was one. It's terrific that the banana gives us our potassium and the mango chunks our vitamin A and flavonoids, but the health doesn't stop there.
Adding turmeric ramps up the health benefits considerably. The spice's pigment, curcumin, has incredible anti-inflammatory properties that contribute towards a better cardiovascular system and staves off growth of cancer cells.
Ginger is believed to help with everything from proper bone growth and migraine prevention.
And coconut oil, one of my all-time favorites, helps to regulate weight, promote energy and keep skin in top condition. For some lesser-known uses of coconut oil (hint: your bookshelves might benefit from it), check out this story: http://blogs.naturalnews.com/top-5-lesser-known-and-helpful-uses-for-coconut-oil/
I could go on forever about the benefits of the other ingredients like cinnamon and chia seeds, but believe me when I say that everything in this smoothie makes it the crème de la crème of smoothies.
It's brimming with antioxidants, has a frosty, thick texture and a sweetness that delivers a subtle turmeric "kick."
Here's to your health!