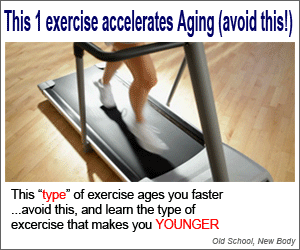 Most of us have heard about the importance of keeping our body's acid/alkaline levels balanced. While it's important to keep them both in synch, ideally, we should keep an eye on our body's acidity. With too much of it in our system, it's as if our body is doing double time just to function normally.
The stress to neutralize the acid can become overwhelming, throwing our body out of whack and creating some serious issues. Stiff joints, headaches and calcium being depleted from other parts of our body are just some of the things that can happen with too much acidity in the body. Who wants that? Not me!
Maintaining a balance of 75 percent alkaline foods (mainly root vegetables, leafy greens and lemons) and 25 percent acidic foods has been considered ideal, at least according to Dr. T. Baroody Jr., author of Alkalize or Die. He says that an alkalized body is essential, suggesting that "Our glands and organs function properly in exact proportion to the amount of alkaline and acid levels in our system."
So, to keep my body in alkaline mode, I couldn't resist an alkaline juice cleanse recipe I came across by the name of Alkaline Special. Doesn't get any more blatant than that, right?
The alkaline juice cleanse recipe
This one's so easy, you can just skip that pen and paper.
Here's what you'll need. Choose organic of course, as we always suggest:
1/4 head of red or green cabbage
3 celery stalks
1/2 lemon (my addition; the recipe didn't call for it)
That's all there is to it. Just juice these three items and enjoy!
The health benefits of an alkaline juice
We've written about cabbage in the past, and love the fact that it's high in Vitamin A which is great for bones and teeth. It also helps fight depression, restless leg syndrome and certain types of cancer. For more about the benefits of cabbage, read this article.
Celery is a high alkaline food, making it one that's commonly used in juices. Plus, celery is a good source of vitamin C and nutrients that regulate cholesterol levels and even slow the development of certain cancers.
As for lemons, they not only help the liver to detox, but they're considered perhaps one of the most alkaline foods around, so juice away!
Sources for this article include: