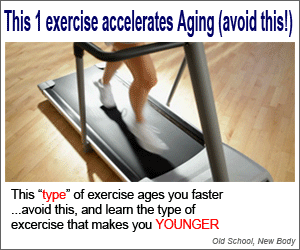 Tired of the same 'ole lettuce, tomato and carrot salad and ready for a change? How about a refreshing minted cucumber and honeydew melon salad? Not only will it satisfy your need for great taste, but it has a crunchy texture and subtle hints of onion, honey and lime.
I came across it on Food.com and it's scrumptious!
As with all of our recipes, make sure to choose fresh, organic ingredients. Here's how to make it… and what you'll need for this light and tasty salad:
Honeydew cucumber mint salad
Ingredients
2 seedless cucumbers, peeled, sliced, then halved
2 cups cubed honeydew melon
2 tablespoons red onions, minced fine
2 tablespoons fresh mint, fine chopped
2 tablespoons lime juice
1/2 teaspoon honey (or sweetener of choice)
salt and pepper to taste.
Instructions
Simply mix the ingredients together, adjusting them to suit your taste
I'm not a huge onion or salt fan, so I went light on the onion and actually didn't use any salt at all.
This is a perfect stand-alone meal or ideal as a side dish to accompany a larger meal. I love that it's cold and light, so I feel satisfied yet don't feel so stuffed that I waddle when I walk.
Why this salad is good for you
I love knowing that what I'm eating not only tastes good, but enjoy the details behind why it's nutritious.
So here's the scoop on some of the ingredients:
Cucumbers are 95% water, so if you're like me and tend to not be the best in the hydration department (you'd think my three life fainting experiences would teach me something) 🙁 cucumbers are terrific 🙂
Plus, they are a very good source of energy, and are also known to help fight cancers and keep skin in shape. They're even a nice addition to other cold salads, like the farro and cucumber salad I made a while back.
Mint also plays a role in fighting cancers thanks to its antioxidants, but it also helps relieve gas, ease headaches and reduce inflammation. Check out this article for more info about mint, including some lesser-known fun facts.
Honeydew melon is rich in potassium and vitamins C and B6, making it a great way to keep blood pressure and the immune system in check.
Add to all of this the sweetness of honey with the occasional, unexpected onion flavor (even I liked it with onion) and this salad is an enjoyable must-have!
Sources for this article include: