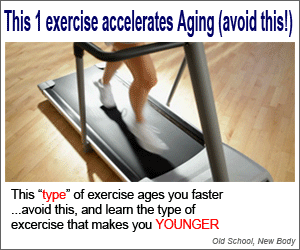 I'll be the first to admit that I used to skip breakfast. After losing 70 pounds in 2007, I fell into a silly mindset that went like this: occasionally skipping the meal = consuming fewer calories = keeping those pounds at bay. Then I had lots of headaches. I was grumpy often. Life got foggy.
However, I now know better (I have for years). These days, enjoying a breakfast is a must! Most of us know that eating a healthy breakfast gives us fuel to start the day right and when it comes to our weight, actually helps keep it in check.
One delicious discovery I've made along the way is Swiss muesli. It's gluten-free and vegetarian, adding to the good-for-us health factor. Plus, it takes only about 10 minutes to make. So let's get to it!
Prep tonight to have it ready to go in the a.m.!
Swiss muesli recipe
Here's what you'll need:
2 cups gluten-free rolled oats
2 cups almond milk
1/2 cup orange juice (this is optional. I broke out my juicer for this one so I could skip the stuff in a carton)
1 cup low-fat or whole plain yogurt (while the recipe I went by doesn't say it's optional, I've made it before without yogurt and it comes out just as good, only thicker, which I prefer anyway)
2 Tbsp. honey (I used raw, organic)
1 crisp apple chopped in small pieces (You can swap this for the fruit of your choice. In the past, I've also made it with prunes or apricots)
1/3 cup sliced almonds (feel free to add another kind of nut if you want. Whatever you prefer!)
Let's make it:
First, stir milk, orange juice, yogurt and honey together in one bowl.
Next, add the milk/juice mixture to another bowl that contains the oats, apples and almonds. Mix with spoon.
Finally, soak overnight in the refrigerator so the oats can soften. Soaking also absorbs the other flavors, so every bite has a subtle hint of orange juice or honey.
That's all there is to it. You now have a wonderful breakfast to look forward to tomorrow.
One serving has 0g saturated fat, 1g of fiber, 3g protein and is only 80 calories.
Health benefits of muesli
It's no secret that Swiss muesli is full of healthy goodness. In fact, it was first made by a Swiss physician who served it as a healthy diet for hospital patients in the 1900s.
Here's a closer look at some of the ingredients and why they're good for us:
– Oats are rich in fiber and antioxidants that are said to help regulate cholesterol levels, reduce inflammation and fight free radicals in the body.
– Almond milk is a great alternative to cow's milk, plus it has selenium which is great for building a healthy immune system.
– Apples are a good source of fiber, contain phytonutrients that play a role in keeping blood sugar levels on track and is thought to alter the bacteria in the large intestine so its cells have more fuel.
If you're a fan of apples, you'll love this story which tells you even more about the various health benefits of the fruit, including information about how it also improves memory and endurance.
Tell us, what do you think of Swiss muesli? If you end up making this recipe, let us know what ingredients you may have added or omitted and what you thought. We'd love to hear from you.
Recipe adapted from: http://www.cooktj.com/trader-joes-recipes/swiss-muesli