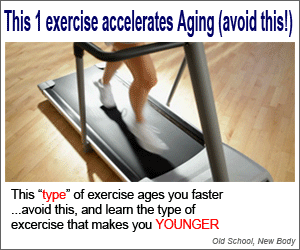 People are often asking me how to make a raw vegan chocolate cake. They want a recipe that's easy to make, healthy and of course, delicious. Well, look no further. We uncovered just such a recipe on TheRawtarian.com and it's everything people have been asking me about, filled with nothing but nutrition and great taste.
How to make a raw vegan chocolate cake
Ingredients: (all raw, organic)
1 1/2 cups walnuts
1 1/2 cups pecans
1 1/2 cups dates
1 1/2 cups raisins
1/3 cup raw cacao powder
2 teaspoons pure vanilla extract
Instructions:
First, blend nuts in a food processor, until all you see are very small pieces of nuts.
Next, add the other ingredients to the food processor one at a time and blend.
Continue processing until the mixture looks like a big ball of dough, without any big chunks of ingredients. Flecks of nuts are OK.
Then, shape the cake however you'd like and decorate accordingly! Be creative: maybe consider topping it with fresh fruit slices or think of another healthy idea for an icing.
Finally, refrigerate for at least 1 hour to allow the cake to firm up.
Dig in!
Everyone tells me how much they enjoy making this raw vegan chocolate cake. It's hassle-free and tastes great!
Health benefits of this raw vegan chocolate cake recipe
Raw cacao powder boasts a delicious, rich chocolate taste (free raw chocolate video recipes) but the goodness doesn't stop there. It's not heavily processed from the cacao bean, so it's not stripped of flavonoids and nutrients as many common candy aisle chocolates are. It boosts brain function and is known to improve overall mood.
Walnuts have been said to have the highest level of quality antioxidants of any nut species. Plus, they're high in vitamin E and rich in healthy fats. For these reasons, they play a role in keeping certain cancers at bay, regulating cholesterol levels and helping to prevent heart disease.
Dates are not only sweet, but they are thought to help prevent abdominal cancer. Dates are also known to help keep hunger pangs at bay, maintain a healthy digestive tract and boost eye health.
Sources for this article include:
Recipe/image source: http://www.therawtarian.com/raw-chocolate-cake-recipe/