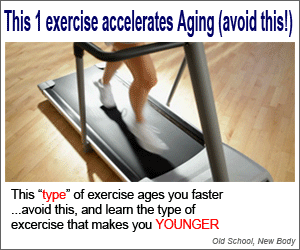 Do you plan to start your St. Patrick's Day with a green smoothie and have a green salad for lunch, but are not sure what raw green foods to eat for dinner and dessert? You're in luck, because we have raw green dinner and dessert recipes you will love! Read on to find out how to make raw basil pesto "pasta" for a healthy, delicious green dinner and raw mint or pistachio ice cream to enjoy as a tasty dessert!
Raw Basil Pesto "Pasta" Recipe
Pesto sauce is not only delicious, but it is also packed with healthy ingredients. It is traditionally enjoyed on pasta, but it can also be turned into a salad dressing by increasing the oil content.
To create raw basil pesto sauce you will need:
Ingredients:
2 cups of fresh, organic basil leaves
One-quarter cup raw walnuts
3 cloves of raw garlic (add an extra if you love garlic!)
One-quarter cup coconut oil
Combine all ingredients, excluding the coconut oil, in your food processor or high-speed blender and process until you have fine chunks. Add the olive oil, and then process or blended thoroughly. Don't blend until completely smooth, though, because to preserve a bit of chunky texture. No food processor or blender? Don't despair! Just chop all ingredients finely with a knife and combine!
To make your raw pasta, all you need is a spaghetti squash! Yes, you can eat it raw. Just cut in half, remove the seeds, and scrape out the squash with a fork to produce strands of "pasta." Or, if you have a spiral vegetable slicer, you can create pasta out of zucchini!
Pour a bit of the pesto on your "pasta" (it is packed with flavor, so a little goes a long way!), and mix well.
Once you have your basic pasta and sauce made, you can add any fresh green raw veggies, such as green broccoli, green bell peppers, and/or a handful of spinach.
Raw Mint Chip or Pistachio Ice Cream Recipes With No Bananas!
Frozen bananas do make a great base for raw vegan ice cream, but some flavors just don't combine well with bananas, and that includes mint. We recently discovered an amazing raw mint chip ice cream recipe that an amazing raw chef created, and you can find it here.
Want green pistachio ice cream instead? Just leave out the peppermint extract and cacao nibs and add a large handful of pistachios to the ice cream base before you freeze it.
Enjoy these raw green dinner and dessert recipes for St. Patrick's Day, and let us know what you think if you try them!