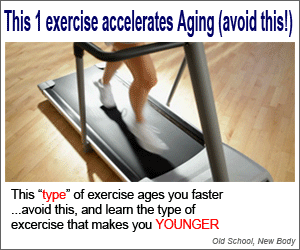 Lots of people have been asking me about how they can incorporate raw cacao powder (buy raw cacao from this Amazon affiliate link) in more of their recipes. After all, it's a superfood that well, tastes super.
So it hit me . . . how about hot chocolate?! It's perfect for those cold weather days and even for people living in a year-round mild climate (lucky you), it's good too. Who says hot chocolate has to be enjoyed only when it's snowy or cold? Hot chocolate made with raw cacao powder is a healthy treat to have whenever the mood strikes, which in my opinion, should be all the time!
Here's a recipe well worth trying, which I came across on Rawmazing.com:
Ingredients for healthy hot chocolate recipe
1 cup almond milk
1-3 Tbsp raw cacao powder
1 Tbsp of agave nectar or agave syrup (or sweetener of your choice)
Blend, warm to no higher than 116 degrees, sprinkle with organic cinnamon (optional).
Note: you may opt to make your own almond milk by soaking raw almonds in filtered water for several hours. More details about how to make almond milk are also on Rawmazing.com in the same recipe.
Next step? Sip and enjoy!
Why raw cacao powder makes a healthy hot chocolate
This warm and comforting raw cacao hot chocolate is not only tasty, but it's filled with beneficial nutrients. It's nothing like the chocolates found in many candy aisles, which are so processed that the end result does more harm than good. In those chocolates, key nutrients are typically altered or stripped altogether, and other ingredients are added that only worsen the end result. Like all processed foods, they simply are not healthy to ingest.
Pure, whole, raw . . . that's the way to go. Raw cacao powder doesn't undergo additional processing, so people get to enjoy the benefits of having something that's as close to the cacao bean as possible.
Raw cacao powder has long been considered a healthy chocolate and it's easy to understand why. It's rich in polyphenol flavonoids and is known to help reduce the risk of certain cancers like colon, improve mood, boost cognitive function and keep circulation moving properly so clots are kept at bay.
Topping with cinnamon adds to this healthy chocolate recipe; studies have shown its role in warding off Alzheimer's disease, lowering cholesterol and helping women achieve menstrual cycle regularity.
This raw cacao powder hot chocolate recipe is easy to make and a very healthy choice. So go ahead and enjoy a cozy cup of healthy chocolate today!
Sources for this article include: