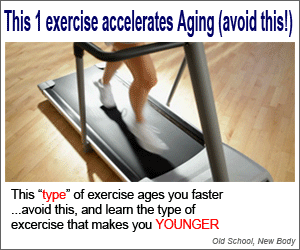 The potato cleanse is the newest diet trend, and people from all walks of life are trying it. It is a stark contrast from the low-carb diet fad that is also regaining fame. The potato cleanse rules are very simple, but is it a healthy diet or just another fad diet that will leave you malnourished? Read on to find out what you eat on the potato cleanse and if it is a healthy way to lose a few pounds.
The Potato Cleanse Rules
As you may have guessed, following the potato cleanse diet involves eating lots of potatoes. However, not only are white potatoes allowed on the diet, but also sweet potatoes, which are nutritional powerhouses. Also, almost all other non-starchy vegetables are allowed on the diet, as well as fat-free garnishes, such as spices and sauces. You can also eat  up to two tablespoons of sugar or natural sugar alternative, such as agave syrup or maple syrup, each day. While sugar may sound like a strange diet addition, it is likely included in the plan so that followers who have a sweet tooth can use it to whip up a sweet potato-based dessert.
Is the Potato Cleanse Healthy?
Unlike many of the fad diets out there, you can follow the potato cleanse and stay in great health. Not only are white potatoes nutritious, but sweet potatoes are considered one of the healthiest foods in the word. Just one large sweet potato contains 6 grams of fiber, 4 grams of protein, tons of vitamins A, C, and a hefty amount of almost all B vitamins. Sweet potatoes are also filled with calcium, magnesium, potassium, and many other healthy minerals.
That fact that you can also eat any non-starchy vegetable on the diet, such as broccoli, asparagus, kale, etc. gives you an additional way to pack in the nutrients and plenty of healthy plant protein.
The one nutrient the diet is very low in is fat. The creator of the diet, John McDougall, who is also author of the book The Starch Solution, is an avid believer in eating a very low-fat diet. If you are following the diet for 5-30 days as intended, you are unlikely to really suffer any ill health consequences from eating little fat. However, remember that when you switch back to a long-term, more varied diet, you want to increase your consumption of healthy fats that support body health, especially Omega-3 fats that are important for a healthy brain, skin, and more.
In the end, the potato cleanse rules do allow for adequate nutrient intake, and if you are switching from an unhealthy SAD diet to the potato cleanse, you are not only likely to lose weight, but also improve your health. If you already eat a very healthy diet, then you can still give it a try without harming your health, but remember to add in some healthy fat after you finish the cleanse.