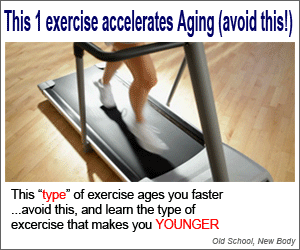 While dining out the other night, I was to select two sides to accompany my entree. Decisions, decisions 🙂
I chose steamed broccoli and something I had heard of before, but never tried: a farro salad. I was more excited to try this ancient grain than I was to dig into my main dish, and when I tasted it, I wished I could have eaten just that for my entire meal. Needless to say, it was delicious.
In addition to the taste (which included hints of garlic and red pepper), I really liked that it was served cold, intentionally. I guess I didn't know quite what to expect, but the cold sensation was a nice way to temper the other hot foods on my plate. It's like finding that cool spot in your bed when you're craving a change from too much warmth . . . that place under the pillow has the right amount of coolness that makes the world right. Ah, it's the little things in life, isn't it?
Without hesitation, I headed to the store the very next day with farro and farro only on my mind.
The farro and cucumber salad recipe
I found a recipe from Giada, but decided to make it my own so I made a few changes along the way. Here's my recipe:
Farro and cucumber salad recipe
Ingredients
4 cups water
10 ounces farro (about 1 1/2 cups)
1 pound tomatoes, seeded and chopped
1 cucumber, chopped
1/2 red bell pepper
Vinaigrette:
1 large garlic clove, minced
2 tablespoons balsamic vinegar
Freshly ground black pepper (to taste)
2 teaspoons salt (I go light; it's just my preference)
1/4 cup extra-virgin olive oil
Instructions
Boil the farro and water in a saucepan.
Then reduce heat and simmer on low for about 30 minutes.
I used the simmering time to chop and prepare the rest of the ingredients, including making the vinaigrette.
To make the vinaigrette, simply combine the ingredients in a small bowl and whisk.
After 30 minutes, drain the farro (make sure it's tender, but not too soft) and transfer to another bowl.
Mix the remainder of the ingredients and vinaigrette in the farro.
Enjoy either at room temperature or after its been in the refrigerator for a couple of hours.
As with any recipe, feel free to experiment and of course, make organic choices whenever possible. While this recipe called for onions and Italian parsley, I opted to forgo those ingredients and went with the cucumber and red bell pepper. It came out great! Add foods you personally enjoy and play around with the textures and tastes.
What is farro and what are its health benefits?
Farro (Amazon affiliate link) is an ancient grain that was typically enjoyed in Egyptian and Roman cultures. It's grown in northern and central Italy and is thought to be one of the reasons why people in those areas live well into old age. It's hearty and healthy, resembling a cross between barley and spelt. In fact, it's often confused with spelt, but it is not the same thing. So be sure to look specifically for farro.
Farro is also considered a superfood and it's easy to understand why. It's loaded with fiber, is nearly 15% protein and it contains iron which is ideal for brain function. It's also an excellent source of magnesium which helps regulate blood pressure, keep bones healthy and even minimize pain from menstrual cramps. Read more about the health benefits of farro here.
Other health benefits in this farro and cucumber salad
Yes, the health benefits get better! Here's a look at a couple of the other ingredients.
Garlic has been shown to have healing powers. Numerous studies have proven that it plays a role in combating cancers, regulating blood pressure, fighting fungal infections and aiding in heart health. This article explains more about how garlic is good for health.
Cucumbers are a great low-calorie, anti-inflammatory food filled with antioxidants that fight free radicals. Read the details about cucumbers' ability to help overall health here.
So eat up! I hope you enjoy this filling, healthy farro salad as much as I did.
Let us know your thoughts.
Sources for this article include