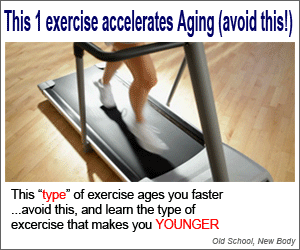 Kale has tons of nutrients from fiber and folate to calcium and carotenoids. As such, it's heralded as a great way to combat cancer, repair cells, detoxify the body and boost heart health.
However, not everyone is a fan of kale's bitter taste and rough texture.
The solution?
Massage your kale.
Admittedly, massaging your kale sounds strange, something that giggling pubescent children might craft into a joke or wording that adults might toss about in the form of subtle sarcasm. At the very least, the notion of massaging your kale seems somewhat absurd. It's a bit of a fancy act to provide a vegetable, don't you think?
Why massage kale?
All kidding aside, massaging kale is a great way to change both its taste and texture without compromising its nutrients.
What you'll end up with is far different than what you bought at the market. After massaging your kale, it'll taste sweeter and feel smooth when chewing, plus your body won't have to work as hard to digest the healthy, cruciferous green.
Without getting deep into our Science 101 days of yesteryear, the bottom line is that all the massaging creates a friction that breaks down kale's cellulose, which is responsible for it's tough texture. That's why it becomes silkier and easier to eat.
How to massage your kale
Simply remove the fibrous stems, chop the leaves into small pieces, add a virgin olive oil/salt/organic lemon juice mixture to the leaves (to taste), then rub bunches of leaves against each other for five minutes. Note: some people prefer using ACV (Apple Cider Vinegar) instead of lemon juice or olive oil and others may massage kale as is, without any oil or juices. Either way will work; the point is to tenderize the leaves and massaging does the trick.
Get into it. Knead it like dough, rub the leaves together vigorously and squeeze them in your hands until the leaves are tight in your fists. Telltale signs that your kale is on its way to its new, sweeter flavor and softer texture will be its appearance.
The leaves will shrink to about half their original size, darken and become silkier, indicators that the process is working. To learn more, watch this short video about how to massage kale and why it works.
Super Quick Video Tips: Massage Raw Kale for Tender Greens
The process is also a great non-heating option; it's been said that massaging kale changes the vegetable in a way similar to how the heating process would.
So how about it? If you haven't been massaging your kale, why not give it a try? If anything, you'll enjoy a new flavor and texture experience . . . and maybe even some silly jokes about what you did today along the way.
Sources for this article include: