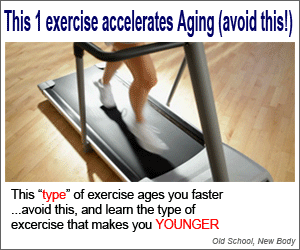 March is National Nutrition Month, a campaign started by the Academy of Nutrition and Dietetics to increase awareness about healthy dietary and physical habits. It actually started in 1973 as a mere week-long event, but with growing interest in nutrition, it became a month-long observance in 1980. We think it's a great idea, especially since we're hearing more stories about the obesity epidemic, fast-food horrors and the hazards of sitting instead of stretching.
We know you're health-minded in the first place or you wouldn't be reading the stories here at Raw and Natural Health (thank you). But why not take this month as a time to assess what you're eating and how you're exercising and maybe consider trying something new?
We're not suggesting you abruptly go vegan when all along you've enjoyed eggs or that you show the world what you look like in spandex when light stretches at home has always worked for you. It just never hurts to take a closer look at your routine, from the gym to your dinner plate, and change things up a bit.
Easy, no-fuss ways to participate in National Nutrition Month
Here are a few ideas if you want to get in on what National Nutrition Month is all about:
Whip up a new recipe
We've got plenty here, from starting your day with a beet and orange juice or making no-bake, vegan granola bars.
They're super healthy, easy to make and are a fun way to participate in National Nutrition Month right from your own kitchen.
Also, check out our hearty and healthy breakfast, Swiss muesli.
Consider trying a food you've never eaten, even if it looks weird
Rutabaga, with its waxy skin and uneven round-ish shape isn't much of a thing to look at. Lots of people shun foods because of how they look, thinking that something that's odd looking can't possibly taste good, let alone be good for us. Not true.
Rutabaga, for example, can be eaten raw or cooked and has good amounts of fiber and phytochemicals that keep our system working right. So go for it!
Reach for something lumpy, bumpy and strange. You might be surprised! For more information about rutabaga, check out this story.
Try a different exercise
There's nothing wrong with using a treadmill for 45 minutes, then going off to work on those biceps. But why not change things up slightly? If you can, increase that incline a little more.
Or, stay on the treadmill another five minutes. Feeling really adventurous? Sign up for a class you've always secretly wanted to try, but for some reason, never attended. Zumba? Yoga? You have nothing to lose.
Think positively
What does thinking good thoughts have to do with overall health? Well, there's a lot to be said about the mind-body connection and that what the mind thinks, the body often perceives as actually happening to it. Powerful stuff, right?
Just like food and proper nutrition, why not "feed" ourselves with good thoughts during National Nutrition month? So if you're one to beat yourself up for over-consumption of a certain "bad" food or missing two days in a row of exercise, focus on something good that you did do for your health . . . like that new recipe you tried or that freaky looking veggie you tasted : )
For more about National Nutrition Month, read this: http://www.eatright.org/nnm/
Tell us, is there anything you might do differently in light of it being National Nutrition Month? We'd love to hear from you!