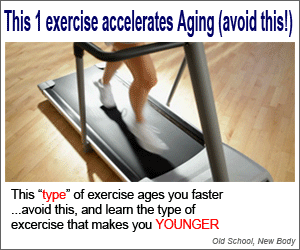 You may have heard about healthy chocolate "pudding" recipes in the past, but be honest . . . have you tried making one yet? A lot of people have been asking me about it, questioning everything from its texture and taste to whether or not it's "really" good for us.
Others have mentioned that they weren't quite sure where to start. I can understand the hesitancy. So, I went on mission to give you the answer! And trust me when I say that making a raw chocolate avocado pudding is easy to make, has a creamy pudding texture and is filled with incredible health benefits.
We've got a recipe that'll have you wondering why you didn't try it sooner.
The raw cacao avocado pudding recipe
Ready to get in on healthy tastiness?
Here's all you need, based on a recipe I found on Edibleharmony.com:
3/4 cup of mashed avocado (healthy fats)
6 dates
Raw honey to taste (a couple of tablespoons should be fine)
3 Tbsp of raw cacao powder
1 tsp of vanilla extract
A pinch of healthy salt
1/2 to 1 Tbsp of coconut oil (optional)
Note: if you plan on using the pudding as a frosting or prefer thicker pudding in general, you'll definitely want to add coconut oil. I know I tend to gravitate towards thicker consistencies, so I'll definitely be adding more than less coconut oil.
Next step? Mix these ingredients in a food processor or blender and enjoy!
Why a raw cacao avocado pudding is good for us
Seems hard to believe that "pudding" and "good for us" can exist in the same sentence, doesn't it? Here's why this one's outstanding for your health:
Avocadoes are filled with healthy, monounsaturated fats that have been said to aid in brain health, blood pressure and even weight management. It's so good for our bodies that it's considered a perfect superfood. Its creaminess is responsible for this pudding's smooth texture.
Raw cacao powder is a healthy chocolate (free video training). It's everything that a candy aisle chocolate is not because it's not heavily processed and is as close to natural as possible (from the cacao bean).
Because its nutrition value is not compromised, you're getting benefits like flavonoids that have been shown to help with certain cancers, boost brain health and even our mood.
Coconut oil is also extremely healthy too, so mixing it in this pudding only adds to the overall healthy factor. It's a healthy fat that contributes to smoother skin, better heart health, lowered cholesterol levels and even kidney pain and virus relief.
I really enjoyed this pudding. It's not one of those recipes that promise to taste good but under delivers. It's good . . . and good for you!
Sources for this article include:
Recipe/image source: http://www.edibleharmony.com/raw-cacao-avocado-pudding/