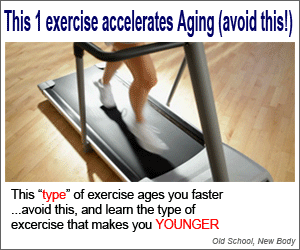 Some recipes make me salivate with anticipation just by reading them. Today, it was the words, "Chocolatey Peanut Butter Cup Smoothie" on MindBodyGreen.com that set my early morning hunger pangs into overdrive.
The nut (or seed if you choose) butter and cacao smells while making the recipe were enough to make me want to skip the blender altogether (it's a wonder I had enough food to actually blend since I kept sneaking in tastes, um, I mean checking to make sure food quality and flavor was palate-appropriate).
Needless to say, this healthy chocolate peanut butter banana smoothie was a throwback to my love affair with vending machines, but instead of memories of my former 70-pound heavier self getting the best of me, I was thrilled to enjoy a yummy taste minus the waistline-expanding, unhealthy content.
Even better, this recipe is super easy to make since it uses ingredients most of us already have in our kitchen. Plus, no fancy prep like chopping or soaking. Tasty and simple: perfect!
Chocolate peanut butter banana smoothie
Ingredients
2 cups baby spinach (don't let it fool you, the smoothie still has a very chocolate and peanut [or seed] butter taste)
1 frozen banana
2 Tbsp. raw cacao
2 Tbsp. organic peanut butter (I used my favorite, sunflower seed butter)
1 tsp. raw honey (you can use any natural sweetener you prefer though)
1 cup coconut milk (almond milk works well too)
1/2 cup water
2-3 ice cubes
A pinch of sea salt (lately, I've been big on pink Himalayan sea salt so that's what I used)
Optional: 1 scoop of chocolate protein powder
Optional: cacao nibs (as garnish, add to taste)
Instructions
Blend these ingredients on high and devour the lip-smacking goodness.
Health benefits of the chocolate peanut butter banana smoothie
Here's a look at a few of the ingredients of this amazing smoothie and why it's so good for us.
Raw cacao: Because cacao powder is the closest thing to the bean, made without the heavy processing that other chocolates undergo, it retains nutrients that are outstanding for our body.
Did you know that it is actually the highest whole food source of magnesium? Neat, isn't it? This means everything from our bowels to our cardiovascular system are kept in tip-top shape. Read more about the health benefits of cacao here.
Banana: This fruit definitely does more than taste good. Bananas help restore electrolytes, absorb calcium for better bones and is even a great way to fight macular degeneration. Go bananas over their health benefits; read more here.
Sunflower seed butter: Delicious, delicious, delicious. I have a teaspoon every single day. Did I mention it's delicious? I've also used it in my granola bar recipe too 🙂 It's one of the healthy fats (unsaturated) and plays a role in reducing inflammation as well as keeping our hearts healthy.
I hope you enjoy this smoothie as much as I did! I can't wait to make it again.
Vending machines? What vending machines?
Sources for this article include: