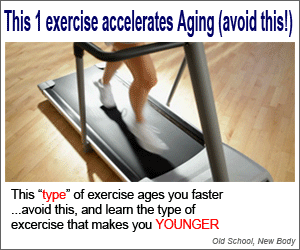 Avocado fans, rejoice!
I came across a great recipe on how to make a healthy avocado smoothie and think I'm addicted. I've made it for three days in a row now.
Each day, I wake up looking forward to making my 1:00 treat and every time I have it I have the same thought: this is really, reeeallly good. Maybe not Meg Ryan in When Harry Met Sally restaurant scene good, but darn close. OK, now I'm just being dramatic.
Point is, not only is it very healthy (for our heart in particular), but it's ultra creamy with just the right amount of a nutty flavor.
Bonus: it's easy to make. Chances are, you probably already have the ingredients in your kitchen.
How to make a healthy avocado smoothie
While browsing AllRecipes.com I came upon this recipe and made it with some modifications.
Honeydew cucumber mint salad
Ingredients
2 seedless cucumbers, peeled, sliced, then halved
2 cups cubed honeydew melon
2 tablespoons red onions, minced fine
2 tablespoons fresh mint, fine chopped
2 tablespoons lime juice
1/2 teaspoon honey (or sweetener of choice)
salt and pepper to taste.
Instructions
Simply mix the ingredients together, adjusting them to suit your taste
Note: This particular recipe also suggests using 1 tablespoon of shelled pistachios and 1 tablespoon of honey. A pinch of saffron threads was optional.
I decided not to include these ingredients just to keep the recipe super simple. But many of you may not include honey or saffron based on your preference in taste and/or where you're at in your personal dietary needs/beliefs journey.
Everyone has to do what works for them, whether it's shunning honey or taking a side in the food combining topic (or both). At Raw and Natural Health, we respect everyone's decisions about their health and the right to eat what is best for their bodies and ideals.
Now, let's get back to this delicious nutty avocado smoothie, shall we? Even without the suggested ingredients, this smoothie is light and pure, with a perfect nutty flavor.
The health benefits of this tasty avocado smoothie
It's been said the avocado is the perfect food. After all, it's filled with healthy fats that are good for our hearts, brains, blood pressure and more. Learn all about the avocado in this article.
Almonds are also loaded with monounsaturated fats and have been shown to play a role in (you guessed it) heart health, lowering cholesterol and even reversing diabetes.
Coconut milk is known to help with weight loss, ward off heart disease and even keep our skin and hair in tip-top shape.
What are you waiting for? Start blending and let us know what you think.
Sources for this article include: