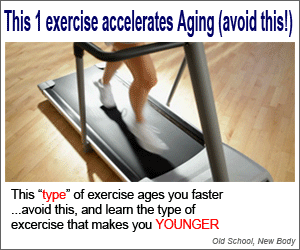 Starting the day with a juice that has beets in it may make lots of people crinkle their noses.  A root vegetable in the morning?  Why not?
When a few of us at Raw and Natural Health came across a "morning glory" recipe online at http://www.juicerecipes.com/recipes/morning-glory-29 we couldn't resist trying it ourselves. Not only does the name sound like a peaceful way to start the day, but with three simple ingredients, it's a no-fuss recipe that's incredibly healthy. What more could we ask for?
Here's what you need:
Juicer
3 Beets (peeled, raw)
2 Carrots (raw)
2 Oranges (peeled, raw)
That's it. Put these foods in the juicer and power up.
No need to break out dozens of fruits and veggies and surround yourself with more cooking utensils than the late Julia Child.  You're not on a syndicated cooking show (well, likely not), you're at home for crying out loud! 🙂
This "morning glory" recipe is a quick, easy and supremely healthy way to jump start the day. Bonus: it's flavorful; the oranges balance out the root taste of the vegetables so it has a refreshing, subtly sweet taste all around.
The health benefits of the "morning glory" juice recipe
You won't be missing out on good nutrition with this juicing recipe, that's for sure. Here's the breakdown:
Beets – known to be an anti-inflammatory powerhouse, beets are rich in choline, a vitamin that regulates inflammation in our cardiovascular system.  Beets are also important for detoxing.
Carrots – high in antioxidants that have been known to help with eye health and even play a role in cancer prevention.
Want more info about carrots? Check out these surprising facts: http://www.naturalnews.com/042513_carrots_surprising_facts_health_benefits.html
Oranges – an outstanding source of vitamin C, oranges are essential in ridding our bodies of free radicals.
Ideally, all of these should be organic and if possible, come from a local farmer's market. That way, you're sure to get the most out of your foods from a health, flavor and good-for-the-community standpoint.  Give it a try today!
For more information about the foods in this juicing recipe, check out this site: http://www.whfoods.com/foodstoc.php.
Editor's note:
I understand the concern of food combining, in particular mixing fruits with any food other than greens. I address that here.
Come back and tell us what you thought of the recipe!