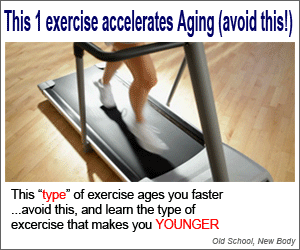 If you're already enjoying a raw food diet, then you're familiar with its health benefits. But for those still transitioning, you may be interested in knowing even more about this amazing dietary lifestyle. Even if you aren't considering becoming a raw foodist, it can't hurt to know about its benefits, right? For example: does raw food improve eyesight?
How one woman went raw and drastically improved her eyesight
We love the story of Melanie Dale because we think there's nothing like a personal story to demonstrate how well a diet can work. In her case, she went through four eyeglasses in nine years. Yikes. Yet sadly, over 21 million Americans experience vision loss.
Dale's vision was so poor that her constant visits to the eye doctor exceeded her health insurance's ability to help. Understandably she felt frustrated. However, after reading raw food books and magazines, she was inspired. Her next steps? You guessed it: she turned to a raw food diet.
Three weeks after going 85% raw, she was no longer squinting to see fine print. A couple weeks after that, she says "I dug out my old glasses that had a milder prescription. And now, 8 months after [I] dramatically changed [my] diet, I have taken my glasses off. I use them only for reading and driving."
Incredible. Not to mention she also says she has better skin and much more energy. This article will give you more information about her story.
Lowered risks of cataracts
A Tufts University study of 1,802 women 50 to 79 years old found that people who ate foods rich in lutein and zeaxanthin, such as kale and turnip greens, were 23% less likely to develop cataracts.
The reason is that lutein is an antioxidant that gives our eyes (and skin) excellent nutritional support. In fact, holistic ophthalmologists recommend eating lutein which can be found in a range of green leafy vegetables.
The Eye Institute's on board with the fact that a diet including raw foods helps prevent vision problems too; they also suggest consuming foods high in lutein, zeaxanthin and vitamins like C and A and E.
Foods that can help improve eyesight
Here are some foods that contribute to better vision. Enjoy them raw and always choose organic, and then blend, toss, snack on and juice until your heart's content!
Spinach (one of our juice recipes has 3 cups of it!)
Oranges, citrus fruits
Bell peppers
Broccoli
Kale
Carrots
Romaine lettuce
Collard greens
Sources for this article include: