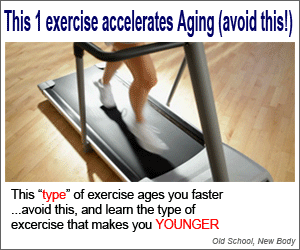 If you can't afford a powerful blender right now, then don't think you have to wait until you save up the money to buy one to enjoy healthy, delicious green smoothies. Sure, powerful blenders make healthy eating easier, but you should never put your health on hold for any reason. Follow these three tips on how to make great green smoothies in a cheap blender and start improving your health now!
1. Blender Can't Chop Ice? No Worries when You Freeze Your Fruit
The first step to making a green smoothie is creating a creamy fruit base. Cheap blenders are notorious for not being able to chop ice, but you don't need ice to make your smoothies thick and creamy. You can skip ice and frozen fruit altogether if you start your smoothie with a base of a chopped up banana and a little nut milk or water.
But, if you want a thicker smoothie that stays cold longer, you can always freeze other fruit before blending it. Frozen fruit is not as hard as ice, and even the most basic, budget blenders can usually blend frozen fruit easily. Chop it into bite-size chunks before freezing and adding to your smoothies.
2. Try This Trick to Help Your Greens Blend with Ease
Of course, you also want greens in your green smoothie. However, you may have tried to throw fresh kale, spinach, or other nutrition-packed greens into your blender and just ended up with large chunks of greens and strings that may have even wrapped around the base of the blades.
What's the solution? Rinse, chop, and freeze those greens before you blend them. Freezing them makes them more rigid, and when your blender blades hit them, they won't twist and contort around the blades as fresh greens will. Chopping them before freezing also turns the strings into shorter ones that won't get wrapped up around your blender blades.
3. You Can Add Healthy Flax and Chia Seeds to Your Smoothie
Flax seeds and chia seeds are both great additions to a green smoothie, since they add a little healthy fat and protein to your concoction. Your cheap blender may not be able to break them down much at all, but it is not impossible to include these superfoods into your smoothie when you have a cheap blender.
If you have a coffee grinder (you can find one for $10-15), spice grinder, or food processor, you can quickly chop up those hard nuts and seeds into fine powders before adding them into your blender.
No grinder? While it is always preferable to grind flax and chia seeds just before using them to prevent oxidation, you can buy both in powder form to add to your smoothies. Find a supplier that grinds them up just before shipping them, then keep them in dark, air-tight containers in a cool kitchen cupboard when not in use.
Also, nut butter with no additives offers a super-easy way to add a little healthy protein and fat into your smoothie with no worries of oxidation.
Is a super-powered blender a great investment that makes it easier to create green smoothies and other healthy concoctions at home? Yes. But, you don't have to put your health on hold until you can afford a better blender when you follow these tips on how to make a creamy green smoothie in a cheap blender.