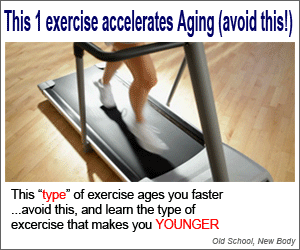 If you have decided to eliminate dairy from your diet, then it is for a good reason. You are likely tired of digestion problems, contributing to the unethical dairy farming practices, and/or just want to improve your health. However, some of your favorite foods that you think you will miss, like dairy cream, cream pies, cream soups, are traditionally made with milk or cream.
The good news is that you don't have to choose between caving into your cravings and sticking to your new eating plan, because you can recreate your favorite dairy products without using milk or cream, and the final result can taste just as good, or even better, than the milk-based versions! Reach for these dairy-free cream and cheese recipes, and you can then still eat your favorite foods with no guilt!
Cashew Cream Recipe—non-dairy Substitute for Coffee Cream, Whipped Cream, and Cream-based Pasta Sauces, Soups, and Pies!
Don't start replacing that coffee cream and whipped dairy cream with non-dairy junk "creamers" and "whipped toppings" you find in the supermarket made of high fructose corn syrup and chemicals. Try cashew cream instead!
Cashew cream is an amazing, versatile dairy replacement. It can be used in your morning coffee, in those cream pie recipes, as a topping for pies and cakes, and even as a "cream sauce" for pasta!
Best of all, you only need two ingredients to make the base recipe, and you can then flavor it however you like.
To make cashew cream, start by soaking one cup of raw cashews in just enough water to cover them well for about 2-4 hours. (The less powerful your blender is, the longer you should soak them). Then, simply put them in your blender or food processor and add ¼ cup water. Blend until it becomes creamy and smooth.
If you are creating cashew cream to use as a coffee creamer or use in desserts, add a little sweetener, a pinch of salt, and a few drops of vanilla extract.
Want a creamy non-dairy pasta sauce? Leave out the sweetener and vanilla extract, and instead increase the sea salt a little. Then, add your favorite spices and/or mix with a little tomato sauce or other non-dairy pasta sauce you want to make a little creamy. Simple, huh?
Homemade Dairy-Free Cheese Recipes
Another dairy product you may think you will miss is cheese. While you can purchase a variety of cheese substitutes at the supermarket, making replacements at home is healthier and more affordable.
Love cream cheese? Try this recipe that is also based on cashews. Make it savory to spread on your favorite healthy toast or sweet to use in cheesecake recipes!
Is cheddar cheese your favorite? Here is a unique homemade recipe for cheddar cheese.
Are you more fond of the milder taste of mozzarella? Try this recipe that is made with a surprising main ingredient –Zucchini!
Love shaking Parmesan cheese on your pasta and salads? Nutritional yeast flakes have been a vegan pantry staple for decades due to the cheesy taste they have. Sprinkle them on any meal you would sprinkle Parmesan cheese on, or blend them in your cashew cream for a non-dairy Alfredo sauce!
If you think you will miss your favorite dairy products when cutting them out of your diet, realize that there is no milk-base food that you can't find a milk-free recipe for that tastes just as good, or even better than the milk-based version!