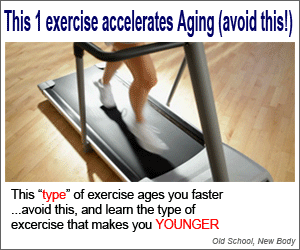 Even though Spring just started, I couldn't resist making this summer-sounding green lemonade juice. I've always enjoyed a cold glass of lemonade in the Summer, but thought I'd try this recipe now, even though where I live there's still snow on the ground.
I'm a rebel like that 🙂
In any event, I made mine in the morning and wow! I thought I was awake before I made it but after drinking it, I felt even more vibrant. The cleansing lemon flavor was a great way to jump-start my day.
I discovered this green lemonade juice on MindBodyGreen under a heading that promises it's yummy enough even to convert green juice skeptics (wait, you mean there are green juice skeptics?).
Yummy? You bet. Yummy enough to convert green juice skeptics? Absolutely. This one's a winner in my book, so be sure to try it out soon whether you're a skeptic or not.
Ingredients
Raw oats
1 Tablespoon of chia seeds
Toppings of choice (I went with dried cranberries and slivered almonds. When I ate the muesli the next morning, I put pear slices on top)
Several small mason jars (I ended up with one large one)
Milk of choice (for a change, I went with coconut milk instead of my usual almond milk)
Instructions
Fill the mason jar halfway with oats
Add a tablespoon of chia seeds, mix in with the oats
Pour in milk until you reach the top of the oats (not the top of the jar as I first did. Whoops! But hey, live and learn! I guess I was excited about using coconut milk this time). This allows space for the toppings.
Add your toppings and put on the lid
Leave in the fridge overnight
Add more milk in the morning if you want
*Note: some juicers do not handle spinach well. Read your manual or play it safe like I did and juice all ingredients except the spinach. Then, put spinach in blender, pour juiced items on top and blend. Ta-dah!
Health benefits of this green lemonade juice
So we know this one is tasty, but let's take a closer look at a few of its key ingredients in terms of their health benefits.
Spinach:
According to The World's Healthiest Foods site, "researchers have identified more than a dozen different flavonoid compounds in spinach that function as anti-inflammatory and anti-cancer agents."
It's also high in vitamin K, which is great for bone health. To learn more about spinach, read here.
Lemon:
The tart yet tasty lemon has been shown to have cleansing properties that can help prevent calcium deposit build up and in turn, prevent everything from artery clogs to kidney stones.
Lemons also contain bioflavonoids that play a role in regulating blood pressure and improving blood flow. This article discusses the health benefits of lemon in more detail.
Apples:
The fiber content and natural sugars in apples are responsible for keeping cholesterol levels in check and providing energy.
A gala apple in particular has 10 mg of vitamin C, which is good for boosting the immune system and maintaining healthy skin. Want to know more? Check this story out.
Sources for this article include: