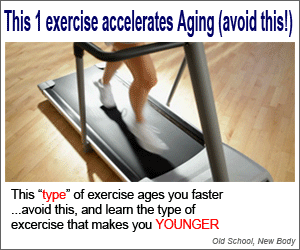 If you have just begun a new diet or way of eating, then you know it can be all-too-easy to eat the same few meals that you know fit into the plan over and over due to not knowing what else you can eat. If you enjoy those meals, then great, but realize that too much diet boredom can lead to falling "off the wagon" due to diet monotony. Here are two free diet websites that can help you find new foods and recipes that fit into your new diet plan, so you don't get bored and tempted to go back to your old way of eating.
1. Eatthismuch.com Creates Free Full-day Menus Based on Your Detailed Diet Goals
A basic account at Eatthismuch.com is free, and it can come in handy when starting a new diet in several ways. You do have to enter your email and create a free account to access the full set of free features.
Once you create your account, you first enter your daily calorie-consumption goal, then check boxes to tell the site any specific eating plan you are following, like vegan, gluten-free, etc. (yes, you can choose several!). You can then also enter your desired macro-nutrient ratios, if you have them. Finally, you can further tailor your free meal plans by specifying any specific foods or groups of foods you are allergic to or simply don't want to eat, and then and enter how many meals you plan to eat each day.
Once you enter this info, you will be given a full day of meals that fit all of your criteria and even recipes to make them. Yes, this is all free! If you choose to upgrade to a paid account, you get extra features, like a full-week shopping list, weight tracking, etc., but if you are looking for simple food inspiration and meal ideas, the free account will likely be all you need!
2. Use Supercook.com to Find Recipes Based on Specific Healthy Foods You Have on Hand
So you have a bunch of healthy foods you just bought but no idea what to create with them? There are quite a few websites today that allow you to build virtual "refrigerators" of foods you have in your home and then show you recipes that use only those ingredients. However, many have a list of foods to check off instead of allowing you to enter your own foods, and they don't have many healthy foods listed, such as sweet potatoes, chia seeds, buckwheat, etc.
I sampled a bunch of these websites, and Supercook.com recognized more healthy foods that others did not. For example, many other websites had absolutely no way to even add the above-mentioned healthy foods into your virtual refrigerator! In addition, Supercook.com also allows you to to narrow down recipes based on your dietary restrictions, so you can check the "gluten-free" box to make sure only gluten-free recipes come up, check the "dairy" box to exclude dairy, etc.
Be aware that all of these "find recipes based on ingredients you have" websites seem to have their own quirks, and Supercook does have a few. For example, once I entered "rice" into my virtual pantry, the top several suggested recipe results were "steamed white rice." BUT, don't let this deter you, but just be aware that you may face this too, but once you arrow down and load more recipes, you can find ones that contain more ingredients.
Try these two websites to find meal ideas that fit into your new diet plan. This is not sponsored, so don't worry, neither website is paying to be on this list!