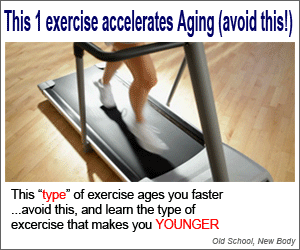 Not too long ago, I was at the store to pick up some gala apples (my favorite kind, by the way) when it hit me: food shopping is very similar to dating. So, after shopping, I wrote about it on my blog, FlabbyRoad.com.
Here's where I'm coming from: sometimes, all the "don't eat this and don't eat that" information, while it's important to stay up on the world of healthy foods, can be overwhelming. Even disheartening. Other times, it's full of labeling victories and other great things.
So here's a little from that blog, with some modifications. Hopefully, it'll give you a smile today, all in the name of some lighthearted fun that takes a look at the parallels between making healthy choices in the food shopping world and the dating one. (Even if you're attached, I think it's a fun read).
Top 3 ways food shopping is like dating
Cue up the old Billy Joel song, "We Didn't Start the Fire" and go:
Gluten free, calorie-free,
MSG, GMO . . . OMG!
Coconut milk,
Almond milk,
Men in kilts . . .
CHORUS: We didn't print the store flyer / It was always turnin' since our stomach's been churnin' . . .
Random kilt comment aside and great as it is that there's a food for just about every dietary need, the choices can be overwhelming, even for us health-minded folks. This, in addition to thinking of the Piano Man, got me thinking about how similar grocery shopping is to dating.
I mean, we search for what's best for us, hoping the experience won't make us nauseous. Sometimes we end up with junk, other times we land a fun mix of wholesome goodness with nuttiness on the side. We can be picky or passive. We browse, ponder, explore and always, always try to have in our homes what best fuels our appetite for life.
So began my blog and a closer look at our attitudes towards the choices we make. I thought it would be fun to share portions of it with Raw and Natural Health readers, so here it is.
1. It's what's on inside that counts (overused cliche, I know):
By now we realize that what's inside a person is what truly matters. Their inner beauty, a good soul and so on. It's not entirely about a head-turning physique or being a bombshell gal. Hmmm. Just like when we're in the fruit and vegetable section, right?
Think about that avocado or poor ugli fruit with all the lumps and bumps. But get to know it some more and wow! Talk about love. It's actually very good for us!
2. Sometimes we have to shop around to find the right one:
There's a difference between "Right there" and "Right for me." You guessed it . . . just like food shopping. This means choosing what's right for us and never, ever settling. Sure, an orange may look appealing, but picking the ideal one is essential.
So, we set out looking for things like an organic label and even carefully consider where it came from. Is it a local? Long-distance stuff may not set well with many people who want to keep things local. How fresh is it? Well, that may be getting too personal 🙂 See? Just like dating and just like choosing foods that are right: in both cases, it's important to make quality, healthy decisions.
3. If it sounds too good to be true, it probably is:
One product that's gluten free, calorie-free, sugar-free, rich in fiber, antioxidants AND will make the winning lottery numbers come to mind? C'mon. Food descriptions, just like dating site descriptions . . . are all vying for our attention by putting the best of the best out there. It all points to the necessity of getting a good read on things (people and food, right?).
Paying close attention to how things are phrased can make the difference between wanting to stay in the company of your supposed love or not. For example, vegetarians may want to be on the lookout for words like "rennaise" and "enzymes" when it comes to certain cheeses. They're words that may look fancy or sound good (in a generic way) but in the end, aren't the things that will make your heart soar with excitement and fill your soul with bliss.
Always know what you're getting into and be sure it suits your needs.
So, as always, whether it's dating or food (or anything in life, really) have fun noticing certain parallels and always be sure your decisions are guided by what's best for your heart and happiness.
I know I am!