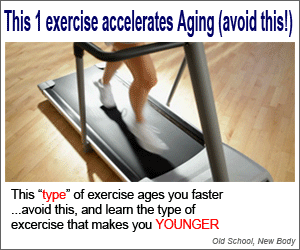 The concept of fasting doesn't always give everyone a case of the warm and fuzzies.
Some say it's a great way to detox and recharge our bodies (and minds), while others argue that it creates a state of unnecessary unbalance. People say it's fine, even necessary, to restrict calories from time to time. Yet a lot of folks say nope, fasting paves the way for heath problems.
Study shows: Go on a fast to improve brain health and live longer
Yes: Fasting is good for us
Here's the deal. A few years ago, there was a lot of discussion in the media about a study done by researchers and professors at leading Universities. They said fasting one or two days a week with the likes of healthy foods like fiber-rich vegetables can help improve brain health.
Indeed, the benefits of such intermittent fasting has been studied for many years, in many cases demonstrating its role in improved memory, learning ability, overall cognitive function. It may even increase our longevity and give us a more youthful appearance. For more about how fasting may help brain health, read this article.
So embraced is this concept that there's even a Calorie Restriction Society International where its members – you guessed it – restrict their calories based on the belief that it helps their health. Interested in learning more about this society? Check it out here: http://www.crsociety.org/
No: Fasting is bad for us
Many folks shun such studies, saying that the potential dehydration, hypoglycemia, weight fluctuations and yo-yo blood sugar levels (to name just a few) are just not worth it.  Engaging in calorie restriction, even by "just" 500 calories for each fast, can negatively impact our electrolyte levels, wreak havoc on our digestive system and make us dizzy and/or groggy.
Furthermore, it's thought that advocating calorie restriction of any kind could pave the way for eating disorders and should not be encouraged.
What are your thoughts? Do you fast? Is it healthy with the right foods or a bad habit no matter what foods we consume? Tell us where you stand in the comment section.