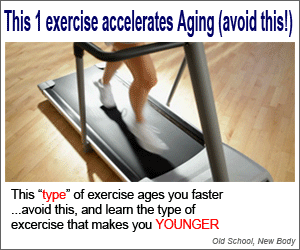 I recently attended a "Powered by Produce" class at my local health food store, Sunflower Natural Foods in Laconia, New Hampshire.
Several topics were discussed, ranging from how to core certain foods to why it's important to obtain maintain the nutrient value of fresh fruits and vegetables. One running theme however, was to try juicing new foods and food combinations.
Not one to shy away from new tastes, my ears perked up when the class instructor kept encouraging everyone to mix things up. If we keep juicing beets and oranges (ahem, not that would um, be me) day in and day out, not only will we get bored of the taste, but we miss out on giving our bodies the full array of nutrients that a range of foods provide.
So, bursting with excitement to use a new food, I headed home after the class and added something I never added to a juice in my life: fennel. I've chopped it up in salads and enjoyed it with other meals, but I've never made a juice recipe with fennel. One sip and I was either going to faint on the spot or I would be adding it to my collection of recipes. I'm happy to say it was the latter.
Fennel was a great addition to my carrot and apple juice. Some sips had a subtle licorice flavor while others carried a strong, undeniable fennel taste. However, no one ingredient took away from the other and each could be tasted individually. Perfect!
Fennel, carrot, apple juice recipe
– 1/4 cup chopped fennel bulb
– 4 Carrots
– 1 Gala apple
Juice ingredients and enjoy!
You might want to have a taste before cleaning the juicer only to realize after the fact that you would have preferred more fennel and one less carrot. Explore! That's part of the fun of juicing. Add to it amounts that suit your taste and as always, choose fresh, organic foods.
The health benefits of adding fennel to a juice recipe
In addition to fennel's unique celery/licorice taste, it contains phytonutrients that may help prevent certain cancers. Colon cancer in particular may be kept at bay since fennel is also a good source of fiber.
Fennel also has anti-inflammatory capabilities which can strengthen blood capillaries and diminish asthma symptoms. It can even provide relief from flatulence and menstrual symptoms. Is there anything fennel isn't good for? 🙂
It is rich in vitamin C, so it really gives the immune system a boost by fighting off damaging free radicals. No wonder fennel is one The World's Healthiest Foods list! Read more about the health benefits of fennel here.
Try something new in your juice recipe today!
Sources for this article include: