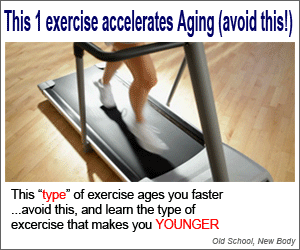 If you aren't already aware, consider this your friendly reminder: make sure to turn your clocks an hour forward this Sunday, March 9, 2014 at 2:00 a.m. : ) Well, unless you're a night owl, most of us just change it before we go to bed Saturday night.
Many people are thrilled about this. After all, changing the clocks this time of year is symbolic of soon-to-be appearances of daffodils that put us in springtime mode. But (yeah, there's bound to be one), Daylight Saving Time can wreak havoc on our health. We've all been there: engaging in that self-talk when we wake for work at 5:00 a.m. Monday morning saying, "But it's really like getting up at 4:00 a.m. . . . this is miserable!"
Obviously, every person responds to changes in sleep differently, but the bottom line is that the time change can do a number on our 24-hour natural sleep/wake cycles, better known as our circadian rhythm. Even though it's only a one hour change, our cycle gets thrown for a loop.
Health hazards of Daylight Saving Time
Sadly, this disruption in sleep cycles can be serious for some of us. In fact, hospitals see a spike in visits during the first week after Daylight Saving Time, where heart attacks are more common than other times of the year. Uh-oh.
Add to that statistics that show an increase in Monday traffic accidents (a significant of them fatal).
And a lot of us are just plain grumpy and groggy, so it's no surprise that articles have been written about Monday being a good day for lazy "cyber-loafing." For more details about health risks associated with this time change, read this article.
Tips for staying safe during the time change
At Raw and Natural Health, we're committed to your health, and we want you to remain aware about such health risks. In the upcoming days, try to be more in tune to how you feel (energy levels, etc.). Consider swapping cyber-loafing for a short nap, walk or energy-boosting green juice. Definitely be extra cautious on the road. Just because you may be alert doesn't mean the other drivers are at their best.
Actually, this is all good advice any time of the year, but it's not a bad idea to be even more mindful of it in light (ha, pun not intended) of the time change.
For more tips, including how to get a head start on easing into the changes once Daylight Saving Time ends in the fall, check out this story:
4 Natural Tips to keep your body on track during Daylight Savings Time
Last but not least, don't forget to set the clocks an hour ahead all throughout your house as well as in your car.
Happy (almost) Spring!
Sources for this article include: