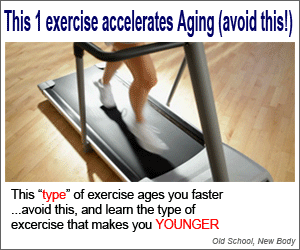 Mention "chocolate" and "smoothie" in the same sentence and I stop in my tracks. Perhaps it's a throwback to the few times I dabbled with my parent's fondue sets, heating chocolate and dipping strawberries in the rich sauce.
Maybe it's the way the strawberry has been romanticized, from legends that say it can bring us true love to ads suggesting that slowly eating a single strawberry is a surefire way add pizzazz to our love life. Forget the coy glances and cut to the chase with a strawberry. Who knows.
I just think strawberries are delicious. Add chocolate to the mix and . . . heaven!
Don't get me wrong, we love our avocado smoothies and green lemonade juices, but I thought I'd go for something different this time around.
This chocolate strawberry smoothie recipe not only has a sweet (but not too sweet) flavor, but like all of these recipes, has super healthy benefits. Taking a cue from many of the sites where I've found recipes before, I went on my own to create this one by adding ingredients that have created other tasty smoothies in the past.
The chocolate strawberry smoothie recipe
This chocolate strawberry smoothie recipe is sweet satisfaction! As always, choose fresh, organic foods in your recipes whenever possible.
Why this smoothie is good for your health
Here's a look at some of the ingredients and how they keep us healthy.
We recently wrote a post about the health benefits of strawberries, including their ability to help reduce cholesterol, keep inflammation at bay and even promote optimal pre-natal health. Read more about the top 5 health benefits of strawberries!
Next up: the kiwi. From a taste point of view, the kiwi is barely detectable in this smoothie. However, knowing that it's healthy is enough for me and hopefully it is for you too. I blended mine with the skin on. Yes, I'm still alive and yes, it's good for you. The skin is safe to eat, plus it has three times more fiber than just the green flesh. Check out this article about parts of other foods you may be overlooking that are actually really good for you.
Finally, cacao powder (Amazon affiliate link) is brimming with antioxidants that do everything from help heart health to reduce stress. No wonder it's considered a superfood that boosts longevity. It has been said to be the highest source of magnesium and chromium, too.
So go ahead and enjoy this delicious smoothie. It's great for your health.
And hey, if while making the smoothie you find love along the way, even better!
Sources for this article include: