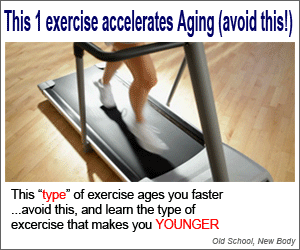 If you or your children cannot pass an ice cream stand in the summer without getting a craving for the sweet treat, then it is important to arm yourself for the summer with healthy, homemade ice cream recipes. Banana ice cream is very popular, but if you or your children don't like bananas, sweet potato ice cream is a healthy, delicious alternative! It may sound strange at first, but sweet potatoes have a creamy texture when cooked and a mild taste that makes them a great healthy ice cream base that won't compete with the flavors you add. Here are two fun, tasty sweet potato ice cream recipes that your family can have fun making and eating with no guilt!
1. Peanut Butter Flavored Low-sugar, Low-fat Vegan Sweet Potato Ice Cream
This is a low-calorie recipe for adults who are watching their weights, but the kids are also likely to love it too!
Ingredients:
1 cup mashed sweet potato (cut sweet potato into slices, boil just until tender, then remove skins and mash up with a potato masher)
2 cups nut milk of choice
½ cup honey
½ cups no-calorie sweetener (monk fruit extract or stevia are best)
1 teaspoon vanilla extract
¼ cup peanut butter
Instructions: Combine all ingredients  your blender or food processor and blend until smooth. Then, either freeze the mixture in your ice cream maker until smooth OR just place the entire bowl in the freezer and stir about every 30 minutes until frozen.
This recipe is very tweak-able, and if you want to omit the sugar substitute and use one cup of honey (or other sweetener syrup of choice), then go for it. Don't mind a little more healthy fat? Switch from nut milk to cashew cream and/or double the peanut butter! Yum!
2. Vegan Creamy Chocolate Sweet Potato Ice Cream (Paleo Diet Friendly)
If you or your children usually choose chocolate ice cream, then this recipe will satisfy that chocolate ice cream craving with no guilt. Other than seasonings, the only ingredients required are sweet potatoes, coconut milk, and dairy-free chocolate chips. All you have to do is follow the instructions for this amazing recipe here.
However, I also decided to share a way to tweak it a bit so the special chocolate chips are not needed, in case you have difficulty finding them or decide they are out of your budget.
To make it without the chips, follow the basic instructions, but switch from light coconut milk to the full-fat version and add one-cup sugar and ¼ cup of cocoa powder. Want chocolate peanut butter ice cream? Add ½ cup peanut butter to the recipe! Love coconut? Add ¼ cup (or more) of shredded coconut meat.
This is a decadent recipe that is still a bit high fat and is high calorie, but it is free from all animal products and is great for a special treat!
Keep these healthy sweet potato ice cream recipes and supplies to make them handy this summer, so when you and/or your children pass those ice cream stands and get an ice cream craving, you know how to satisfy it in a healthy way at home!