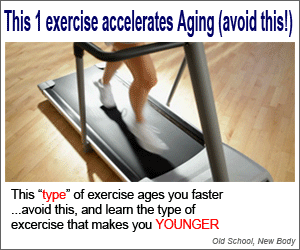 Plenty of foods exist that can boost overall health and even heal certain conditions. Cruciferous veggies are known to help fight cancers, spices like turmeric combat inflammation and some nuts play a role in improving memory. The list goes on.
Then there are eggshells, known for their calcium content (one 1/2 teaspoon of crushed, powdered eggshells contain about 400 mgs. of elemental, or absorbable, calcium), a mineral responsible mainly for bone health.(1)
Wait . . . eggshells?
Normally, they're tossed in the trash or put in the compost pile, but ingesting them is considered by many a healthy way to get more calcium in their diet while also keeping inflammation at bay.
Here's how to make powdered eggshell calcium:
Simply collect organic eggshells, then boil them in water for about five minutes to remove any bacteria. Make sure the shells are fully submerged.
In the meantime, heat the oven to 200 degrees. Once the shells are boiled, place them on a cookie sheet and bake for about 15 minutes or until very crispy. While baking them fully ensures that bacteria are eradicated as best as possible, many opt to skip this step, content with the boiling process, so it's up to the individual.
Finally, remove them from the oven, then grind them in a coffee grinder or another preferred method until they are finely ground into a powder-like form.
Health benefits of eating crushed egg shells
Eggshell membranes contain substances like glucosamine and hyaluronic acid which improve joint elasticity and shock absorption.(2) This makes them ideal for fighting off conditions that affect the joints, ensuring they are kept as fully-functioning as possible.
Eating eggshells has also been linked to quickly decreasing pain in those afflicted with joint problems and keeping that pain away as time goes on.(2) Read this article to learn more.
Mikhail Tombak, Ph.D., says that osteoporosis can even be treated by eating eggshells, explaining that calcium is 90 percent absorbable by people's bones, and that interestingly, the makeup of eggshells is incredibly similar to our teeth and bones. (3) In fact, they're so similar to teeth that they've even been suggested as a way to regrow and remineralize teeth rather than face dental treatments that may be costly and involve use of harmful metals (or both).(4)
Calcium powder made from organic eggshells can be added to meals including drinks, smoothies, or blended in with oats.