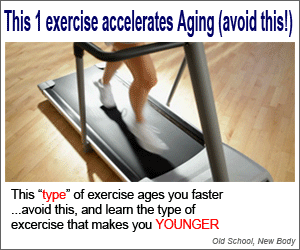 I'm always looking for a delicious chocolate recipe (who isn't?) that satisfies my sweet-tooth craving without sacrificing my interest in maintaining good health. Tons of recipes exist, but sometimes it's difficult to sort through the clutter. Some say they're healthy, but they're filled with processed chocolates. Others may contain healthy chocolates, but the extra ingredients are far from good for us.
That's why when I came across an honest-to-goodness, healthy, chocolate raw recipe on RawFoodRecipes.com, I was in my glory! It's loaded with great foods, so let's take a closer look.
The maca mint chocolate truffle recipe
Ingredients:
3/4 cup (65g) natural raw cacao powder
1/2 cup (120mL) pure maple syrup
1/3 cup (80mL) melted coconut oil
1/4 cup (60g) soft, pitted Medjool dates
1/2 tsp (2.5mL) pure vanilla extract
1/4 tsp (1.25mL) pure mint extract
pinch of sea salt
Coating Ingredients:
1/4 cup (25g) natural cacao powder
2 tsp (10mL) maca powder
Instructions:
Use a food process to mix the cacao powder, maple syrup, coconut oil and dates until smooth.
Add the vanilla and mint extract, then the salt until combined. Transfer the mixture to a bowl and refrigerate at least 2 hours until firm.
Sift the cacao powder and maca powder in a small bowl.
Scoop 1 tablespoon of the truffle mixture and roll it into a ball.
Dip and roll the truffle in the cacao powder mixture.
Repeat with the remaining truffle mixture. Store the finished truffles in an air-tight container in the fridge or freezer.
You're all set!
Health benefits of this maca mint chocolate truffle recipe
Both maca powder and cacao powder are amazing superfoods with incredible health benefits.
Maca powder is an excellent source to obtain increased energy levels and may even boost libido. Used by shamans, it's considered a superfood even today and believed to be have the ability to reduce stress, regulate hormones and increase fertility.
Supercharge your recipes and your health with maca powder! It has a nutty flavor that will enrich the taste of these truffles.
Raw cacao powder, because it hasn't been heavily processed, retains key antioxidants that are otherwise removed from other kinds of common chocolate varieties. It's magnesium content is high, helping the body relax muscles, like the heart, with ease.
Eating it can help remove dangerous arterial plaque and also contribute to lowered blood pressure.
Sources for this article include:
Recipe/image source: http://www.rawfoodrecipes.com/recipes/maca-mint-chocolate-truffles.html