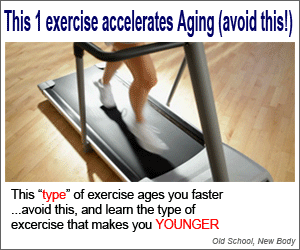 Not too long ago, we published a recipe for muesli which involved soaking a mixture of foods like raw oats, almond milk, honey, cubed apples, almonds and fresh orange juice overnight in the refrigerator. The result is a hearty, thick cold oatmeal. Yum : )
Some people responded that they loved the recipe because it tasted good and they enjoyed the fact that it was vegetarian and gluten-free. Others weren't too keen on the fact that it included orange juice, even if it was made from freshly-juiced oranges and not the stuff in the cardboard box or a frozen food aisle can. But for the most part, people seemed to enjoy this easy-to-make recipe, so we thought we'd share another similar raw oat recipe.
This time however, it's made without the juice from an orange and without honey. It also includes chia seeds as well as plenty more toppings. And we all love more healthy foods in our meals, right?
The chia seed muesli recipe
This recipe is adapted from one of my favorite sites, besides this one of course, 🙂 MindBodyGreen.com.
Ingredients
Raw oats
1 Tablespoon of chia seeds
Toppings of choice (I went with dried cranberries and slivered almonds. When I ate the muesli the next morning, I put pear slices on top)
Several small mason jars (I ended up with one large one)
Milk of choice (for a change, I went with coconut milk instead of my usual almond milk)
Instructions
Fill the mason jar halfway with oats
Add a tablespoon of chia seeds, mix in with the oats
Pour in milk until you reach the top of the oats (not the top of the jar as I first did. Whoops! But hey, live and learn! I guess I was excited about using coconut milk this time). This allows space for the toppings.
Add your toppings and put on the lid
Leave in the fridge overnight
Add more milk in the morning if you want
Health benefits of chia muesli
These days, most everyone is aware of the health benefits of chia seeds. It's a must-have superfood that's high in fiber, omega-3 fatty acids and a slew of vitamins and minerals like calcium, selenium and manganese. This makes chia seeds a great way to not only boost energy, but to help relieve constipation, reduce cholesterol, create strong bones and limit cell damage.
All this just by sprinkling in some chia seeds! Find out even more about chia seeds by reading this article.
Cranberries are also very healthy. They've been known to contain a substance that keeps bacteria at bay, which is why they're often suggested as a way to help those with UTIs (Urinary Tract Infections). They also have anti-inflammatory benefits that can help keep stomach linking and blood vessel walls in optimal health. I love their semi-tart taste. Interested in learning more about cranberries? Check out this article here.
The addition of freshly-sliced pears not only tastes great, but adds a good amount of fiber, is low in calories and is even considered one of the least allergenic of all fruits!