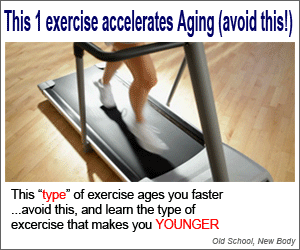 I'm a big fan of avocados, often adding them to salads or enjoying an avocado cabbage wrap for lunch.
Not only are they creamy and delicious, but they're filled with good fats that have incredible health benefits. Perfect! So you can imagine how happy I was to find the "Vegan Avocado Mousse" recipe on Veg.Squidoo.com. Another way to work avocado in my meals? How could I resist?
Even though I'm not vegan, it's still a healthy choice, so I set out to make this recipe. It's very easy to make, so you'll have a nice mousse in no time flat. Know though, that despite having "mousse" in the name, it's not a dessert item. For starters, it contains garlic (unless you like that type of thing for dessert). It's mousse-like in texture and works great as a dip, spread or even thicker salad dressing.
Ready? Here's what you need to make the Vegan Avocado Mousse.
The Vegan Avocado Mousse recipe
Ingredients:
1 avocado, with pit and outer layer removed
1/2 teaspoon coriander
6 tablespoons unsweetened coconut milk
1 garlic clove
1 teaspoon organic lime juice
Sea salt, to taste (I prefer pink Himalayan)
Directions:
Blend the above ingredients until creamy. (How's that for nice and simple?)
Enjoy!!
The health benefits of avocado mousse
According to The George Mateljan Foundation, avocados are listed as one of the world's healthiest foods (1). While they're high in fat, it's not the kind that's going to expand our waistline or hurt our heart. Its healthy fats play a role in everything from keeping inflammation at bay, helping boost nutrient absorption and reducing the risk of heart disease (1).
As for garlic, it's considered a powerful anti-cancer food. The National Cancer Institute at the National Institutes of Health says, "Preliminary studies suggest that garlic consumption may reduce the risk of developing several types of cancer, especially cancers of the gastrointestinal tract." (2)
Coconut milk, which adds to this mousse's creamy texture, has a host of health benefits due to the fact that it contains lauric acid and other antifungal, antiviral properties (3). Those with herpes, the flu and even HIV may benefit from drinking coconut milk. It's a very good way to boost the immune system.
I think you'll enjoy this "mousse." Whether you dip your veggies in it or use it as a dressing, it's a surefire way to wake up your taste buds and power up your health.
Sources for this article include:
(1) www.whfoods.com
(2) www.cancer.gov
(3) www.livestrong.com