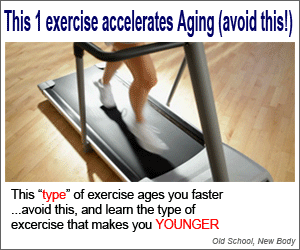 I'm always on the lookout for new, healthy recipes that, at the risk of sounding like Dancing with the Stars' energetic judge Bruno Tonioli, make my taste buds leap with joy for days to come. Years ago, I used to think that "healthy" meant "bland" but I now know better. Tons of recipes exist that do wonders for health while also delivering in the delicious department.
The "Herby Summer Squash with Brazil Nut Breading" recipe that I found on The Raw Food World News web site is one such recipe. Not one to do more than sprinkle some sea salt on my lightly steamed squash, I was eager to give my ho-hum squash-making abilities a boost. Let me tell you, this was (in Bruno voice) simply amazing, a true delight that will linger in my memory forever!
Seriously. It's that good. The variety of flavors work perfectly together to create a summer squash recipe well worth making again . . . and again . . . and . . . well, you get the point. Just the nut breading alone is delicious enough to make and use as a topping or seasoning on other vegetables and recipes.
The summer squash recipe with nut breading
Now that you're all excited and ready to dig in, here are the easy details behind the recipe.
Herby Squash Ingredients*:
1 cup zucchini, quartered and sliced thin
1 cup yellow squash, quartered and sliced thin
1/2 tsp salt (I chose pink Himalayan sea salt, my favorite)
1/4 tsp pepper
1/4 cup onion, sliced thin
2 tbsp extra virgin olive oil
1/2 tbsp raw apple cider vinegar
1/2 tsp fresh rosemary, minced
1/4 tsp fresh sage, minced
1/4 tsp fresh thyme
Breading Ingredients:
1/2 cup raw Brazil nuts (I opted for cashews)
1/4 tsp salt
1/4 tsp cumin
Directions:
Mix all ingredients in a mixing bowl.
Cover and let sit out for at least three hours to soften. In a hurry? A dehydrator can also be used, but make sure it's covered so nothing gets dried out.
Make the breading by putting breading ingredients in food processor until it becomes a crumbly texture.
Put some of the zucchini mixture on a plate, then sprinkle with breading.
[tthq_include_file tthq_file="printbutton.php"]
*Choose organic ingredients whenever possible
Health benefits of the summer squash with nut breading recipe
According to The World's Healthiest Foods web site, summer squash has been found to have powerful antioxidants including ones that fight eye-related health issues such as age-related macular degeneration (1). They're also known to provide antimicrobial support to the body, help regulate blood sugar levels and even help prostate health.
As for Brazil nuts, they're a healthy fat, making them ideal for heart health (2). Furthermore, they've been shown to have mood-boosting nutrients and also play a role in ensuring proper bone and tissue growth (2).
Cumin, the pigment in the spice turmeric, acts as an anti-inflammatory which can halt the development and growth of cancerous cells while also boosting heart health (3). Love turmeric? Be sure to try our turmeric and mango smoothie!
Enjoy! Enjoy! Enjoy : )
Sources for this article include:
(1) www.whfoods.com
(2) www.livestrong.com