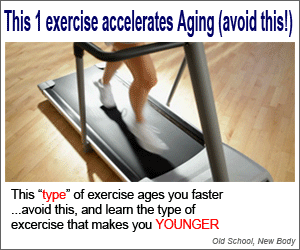 July is National Blueberry Month. It's not like I really need another reason to enjoy this sweet and healthy fruit, because I'm often snacking on them and have been known to get a little grumpy when I realize I've run out. In any event, if there's another reason to eat these antioxidant-rich wonders, I'm all over it.
To celebrate, I decided to find a blueberry smoothie recipe. One of my favorite sites for recipes, Mind Body Green, had one called the "On-The-Go Blueberry Muffin Smoothie." Mmmm!
How could I pass up muffin-like deliciousness (minus unhealthy sugars and hidden surprises I don't like hearing about in the news) in a glass? I got to it, using ingredients I already had in the kitchen. No rushing off to the store or foregoing ingredients with this recipe; its easy to make and definitely one I plan on making again . . . not just during National Blueberry Month, but all the time.
Here's how to make this refreshing blueberry smoothie, which is also the perfect way to find relief on hot summer days. As of this writing, it's a toasty 90+ degrees in New Hampshire, so smoothies like this bring a smile to my (slightly sweaty) face.
How to make the blueberry smoothie
This recipe serves two.
Ingredients (choose organic when possible):
1 cup almond milk
1 banana
1/2 cup frozen or fresh blueberries (I chose fresh ones)
1/4 cup oats
4 ice cubes
1 Tbsp. ground flaxseeds
1/2 Tbsp. cinnamon
1 Tbsp. chia seeds
Directions:
Combine all ingredients and blend for 2 minutes or until you find the consistency you prefer. I like mine on the thick side, so I blended for less than a minute.
Then, top with chia seeds.
Enjoy!
Health benefits of the blueberry muffin smoothie
This scrumptious blueberry smoothie recipe is loaded with healthy ingredients. I love knowing specifically how certain foods are benefiting me; being armed with the health benefits of everything I eat is an amazing feeling.
First of all, blueberries are known to be a powerhouse of antioxidants that have whole-body benefits. They're listed on World's Healthiest Foods' web site as one of the Top 100 healthiest foods, which notes that their effects are far reaching. From helping heart health and reducing muscle damage after exercise to boosting brain health and improving eye health, blueberries are an essential part of an optimally-functioning body (1).
Bananas, (which make a great ice cream with honey and nut butter by the way), are rich in potassium and vitamin C, ideal for properly distributing fluids throughout the body and keeping the immune system strong (2).
Flaxseeds are a great source of omega-3 fatty acids, essential for reducing ailments associated with inflammation while also helping to manage weight and hormones (3).
I'm sure you'll enjoy this blueberry muffin smoothie. C'mon . . . it's National Blueberry Month. How could you not give it a try! : )
Happy sipping!
Sources for this article include:
(1) www.whfoods.com
(2) www.livestrong.com
(3) www.womenfitness.net