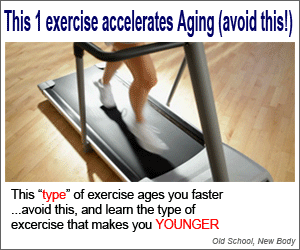 If you are like many dog owners, you face a dilemma every time you hit the dog food aisle – should you buy that budget dog food or splurge on the more expensive kind that you know is a bit healthier, but costs a fortune? You will no longer have to worry about feeding your dog a healthy diet on a budget when you make your own dog food at home! Just like the food you eat, healthy dog food doesn't have to be expensive, even if you want to feed your dog fully raw! Read on to find raw and cooked dog food recipes that are great for your dog and easy on your wallet.
Homemade Dog Food Nutritional Requirements
One of the biggest worries you may have about making dog food at home is satisfying all of your dog's vitamin, mineral, and macronutrient requirements. First, realize that standard dog food requirements were set by the AAFCO, or American Feed Control Officials, and you can see a full chart of them here.
But, just like RDAs set for adults, these guidelines are highly debated.
However, realize that any packaged food you have fed your dog has met these requirements, and this is what your dog is used to eating. If you stray too far from them and your dog becomes ill, you will have to live with the suspicion that you may have caused the illness by feeding him the wrong food (even if the illness does not stem from the food he is fed).
In the end, it is best to start making a food that meets the official requirements to give you peace-of-mind. Later, you can alter the recipe if you find your dog is not thriving on your first recipe!
Affordable Raw Dog Food Recipes
There are so many great raw dog food recipes created by pet chefs, and here are some of the best:
1. Here are two great raw dog food recipes created by dog food chef Barbara Laino. Both do require a meat grinder and make very large batches. Remember that you can always cut recipes in half or even smaller as long as you perform your calculations correctly. If you have a powerful high speed blender, you can likely prepare a small batch in it as long as you purchase a dedicated canister to avoid cross-contaminating your foods with any raw meat residue.
2. This article is a great resource to help you create your own affordable raw dog food recipe. It states why all raw dog food recipes should be about half meat, include some fish, and include some liver. It also gives you a list of supplements you should include in your recipe to meet your dog's nutritional needs that are difficult to meet with raw food sources alone.
Affordable Cooked Dog Food Recipes
When you are on a tight budget, homemade cooked dog food recipes are the way to go. You can meet your dog's nutrient requirements more affordably when you are wiling to include cooked potatoes and/or grains in it.
1. This Puppy Stew recipe is based on affordable chicken cuts, rice, and sweet potatoes.
2. Another recipe from Thebark.com, Fido's Fricasse lets you take advantage of the protein and fat in super-affordable eggs, so you can keep meat minimal, which saves you money.
3. Here is a super-affordable home made dog food recipe that includes no supplements. Notice egg shells are used to fulfill calcium requirements, which is something you can add to the above recipes instead of the recommended calcium supplements. This recipe was calculated to cost less than even budget brand dog foods!
Remember to always transition your dog slowly when switching dog foods, and this is important even when transitioning him to a homemade dog food diet. Start by feeding him ¾ of his standard food and ¼ homemade food for a while, then go to half and half, etc. until you have him fully switched over.
You can have a happy, healthy dog and a healthy wallet when you make your own dog food at home. Try one of these raw dog food recipes or cooked dog food recipes and see how your little buddy likes his new tasty homemade dog food!