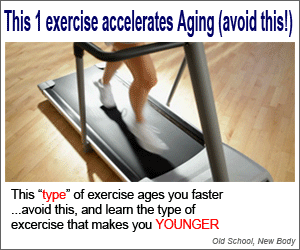 While a nutritious morning smoothie or your favorite fruit and a handful of raw nuts is a great way to start a busy morning, you may awake on weekends and wish you could eat that hearty bowl of oatmeal you used to love on cold winter mornings. Well, you can! Raw oatmeal is super-easy to make, nutritious, and tastes just like cooked oatmeal cooled to room temperature. (You likely never ate that oatmeal steaming hot anyway!).
Basic Raw Oatmeal Recipe
Basic raw oatmeal is super-easy to make, but the only caveat is that you have to prepare it the night before eating. All you need is:
1/2 cup rolled oats
3/4 cup of raw nut milk of your choice
Pinch of sea salt and 2 teaspoons of raw sweetener of choice
Combine all ingredients in a small container with a lid and just leave on your kitchen counter overnight. In the morning, you will have oatmeal that tastes just like that cooked oatmeal you used to love. This makes 1 ¼ cups, so you can eat it all as a hearty breakfast, or you can store half in your refrigerator to enjoy later as a treat or the next day.
Once you wake up and your oats are soaked, you can add any healthy raw toppings you want to or try one of the following recipes:
1. Chocolate-Berry Surprise Raw Oatmeal
Mix a few raw cacao nibs in with the oatmeal. In a separate bowl, mix 1 tablespoon of raw cocoa powder with 1 teaspoon of coconut oil. Drizzle over your oatmeal, then top with chopped strawberries or raspberries. This is a great way to satisfy that sweet tooth!
2. Banana Nut Bread Raw Oatmeal
If you love banana bread, then this variation is for you. First, mix chopped walnuts into the basic oatmeal recipe and then top with a sliced banana. Alternatively, you can mash your banana and mix it with the oatmeal instead of using it as a topper. Drizzle with a little honey if you would like!
3. Cinnamon Raisin Raw Oatmeal
Eating raw oatmeal is a great way to include cinnamon in your diet to reap the health benefits of its high antioxidant content. Top your oatmeal with as much as you like and mix in some homemade raisins made in your food dehydrator. You can also add in store-bought raw raisins, but there is some controversy over whether they are truly raw or not, because when sun-dried, they can reach high temperatures.
Do you have any raw oatmeal recipes you love? Feel free to share them in the comments section to help inspire others who are looking for great raw oatmeal recipes!