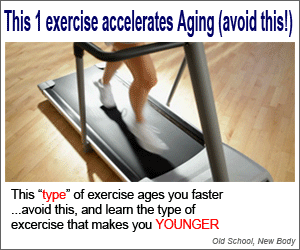 Craving a little zing to wake up your taste buds? Better yet, thinking of pasta but not a fan of carbs or just not in the mood for that heavy feeling? Then this shaved zucchini, walnut and citrus salad recipe may be just what you're looking for. It's light, slightly zesty and the perfect side for virtually any dish.
As with many recipes I come across, I often omit or add ingredients to make it to my own liking. That means making it Goldilocks "just right" when it comes to what I prefer in taste, texture and of course, how time consuming it is to prepare. Naturally, you're encouraged to do the same. Give it your own signature!
Ingredients to make a shaved zucchini walnut citrus salad
You only need a handful of ingredients to make this mouthwatering salad and dressing, which serves four:
Chocolate peanut butter banana smoothie
Ingredients
2 cups baby spinach (don't let it fool you, the smoothie still has a very chocolate and peanut [or seed] butter taste)
1 frozen banana
2 Tbsp. raw cacao
2 Tbsp. organic peanut butter (I used my favorite, sunflower seed butter)
1 tsp. raw honey (you can use any natural sweetener you prefer though)
1 cup coconut milk (almond milk works well too)
1/2 cup water
2-3 ice cubes
A pinch of sea salt (lately, I've been big on pink Himalayan sea salt so that's what I used)
Optional: 1 scoop of chocolate protein powder
Optional: cacao nibs (as garnish, add to taste)
Instructions
Blend these ingredients on high and devour the lip-smacking goodness.
Sink your teeth into a refreshing, citrus taste that's filled with nutritional goodness.
To make it even quicker, you can omit ingredients like the onions or even the parsley. If you have concerns about salt intake, obviously, skip it or reduce the amount. As with any of these recipes, take out or put in substitutes that meet your personal needs. It'll still taste great!
And of course it goes without saying that all ingredients should be organic and purchased from local markets or picked wild whenever possible.
The health benefits of this zesty salad
Zucchini has very good levels of vitamins C and A, folate, omega-3 fatty acids and potassium. The list can go on forever, but rest assured, it's filled with an array of nutrients that promote optimal health. Want to know more? Read here.
Lemon's flavonoids have amazing antioxidant and anti-cancer properties, making them a sought-after healing fruit. They're also an excellent source of vitamin C, helping to reduce inflammation and to regulate cholesterol levels.
Walnuts are extremely rich in omega-3 fatty acids and flavonoids, so they're an excellent choice for heart and overall health. For more details about walnuts, this covers a lot.
Enjoy. Happy, healthy eating!
Sources for this article include