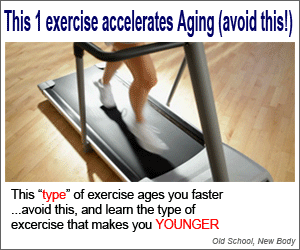 Thankfully, most of us don't touch potato chips with a 10-foot pole. They're loaded with salt and unhealthy fats that do a number on our bodies. And just because they're baked doesn't make them any better for us. Most chips are loaded with GMOs, soy and all kinds of things that aren't natural. Yuck!
However, that doesn't mean we don't crave that crunchy taste on occasion. I know I do! I've tried and enjoyed the kale chip craze which included massaging the kale with olive oil and then crisping it in the oven, but when I saw a new way to make chips with zucchini on MyWholeFoodLife, I knew I had to go for it.
It's super healthy (vegan, gluten free and includes one of my favorites, coconut oil), super easy (just three ingredients!) and definitely satisfies the urge to sink your teeth into something crunchy. Plus, it's different and I think it's fun to mix things up once in a while. Who says we can only use kale to make our chips? And who says zucchini is only for a zucchini walnut salad? See where I'm going?
The zucchini chips recipe
Ingredients:
– 1 organic zucchini, sliced thin
– 2 T virgin organic coconut oil
– 1 tsp sea salt (I used pink Himalayan sea salt)
Directions:
Preheat oven to 215 degrees
Slice the zucchini thin, approximately 1/4 inch thick
Lay the slices on a greased or lined baking sheet
Brush the slices with the coconut oil and sprinkle with salt
Bake for 2 hours in the oven, flipping the zucchini after an hour.
The health benefits of zucchini chips
Zucchini packs a health punch when it comes to protecting our vision. It contains lutein and zeaxanthin, two phytonutrients that act as a sunlight filter, which helps keep eyes healthy. The American Optometric Association suggests eating about 6 milligrams of these phytonutrients daily to help lower the risk of macular degeneration. To get a little over 40% of this amount, eat about a cup of chopped zucchini every day. I know some chips that taste pretty darn good : )
The veggie is also a great source of vitamin C. Translation: it helps rid your body of free radicals, those nasty toxins that can damage our cells. Vitamin C keeps cells communicating ("hey Louie, over here!" Kidding), and is a good way to keep cholesterol in check.
Coconut oil does everything from keep our skin in good condition (whether we eat it or slather it directly on our body) to boosting our immune system and improving digestion. Natural health activist Chris Sumbs says that " . . . it's one of the healthiest and most nutritious foods you can consume" and that it has " . . . antioxidant, antifungal, antibacterial, antimicrobial and general body nourishing properties." What's not to love?
Finally, pink Himalayan sea salt is very good for us. Unlike regular table salt, this particular kind has more than 80 minerals and trace minerals, including iodine. Regular salt lacks iodine and iodine deficiencies have been linked to mental retardation. Read more about sea salt in this article.
Sources for this article include: