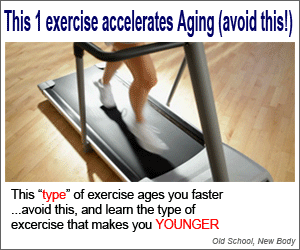 There's nothing more refreshing on a warm day than sipping some cold iced tea or lemonade. Of course we all know that the ones in supermarkets, filled with tons of sugar and ingredients with names we can't pronounce, aren't healthy for us. To think that I used to down those sugary, artificial drinks in droves, and was even excited with the entertaining factoids found under the lids, is both scary and embarrassing.
That's why these two iced drinks from MyRecipes.com are ideal refreshing healthy summer drinks. They're just what we crave as the temps soar (heck, why not enjoy them anytime of the year? Who says they have to be just a hot-weather drink?). Just like our tasty 3-ingredient pops, these are loaded with great nutrients, and with only a few ingredients, are very easy to make.
Minty iced green tea recipe
Don't worry about having to break out a ton of utensils and ingredients for this one. Whether you're pressed for time, or just haven't gotten bitten by the creative kitchen bug, you'll enjoy the simplicity being this iced tea recipe.
Ingredients:
1 cup organic fresh mint leaves, washed
3-4 green tea bags
Ice
Organic honey or fresh lavender leaves (optional)
Instructions:
Crush mint leaves, then put in empty pitcher
Add tea bags and pour hot water in pitcher, leaving about three inches of water from top
Refrigerate for 4-6 hours
Remove tea bags, add ice and serve (sweeten with add honey or lavender leaves to taste if desired). I tend to like things on the sweet side, so I chose to add honey.
Enjoy!
The health benefits of minty iced green tea
Green tea has been a favorite drink of many health experts for ages. It's easy to understand why. Perhaps its biggest health benefit is that its active compound, EGCG, has been shown to have cancer-fighting abilities (1). Furthermore, it's also heralded as a weight-loss aid, believed to reduce body fat.
Mint leaves are another way to keep our bodies healthy. Not only can a few leaves naturally freshen breath, but they're known to make digestion easier, alleviate nausea and headaches and also helps maintain great oral health by preventing bacterial overgrowth (2).
Rosemary lemonade recipe
If you're ready for something with more tartness that's still just as healthy and easy to make, nothing beats lemonade, the good 'ole warm-weather staple.
Ingredients (makes about 6 cups):
2 cups fresh lemon juice, squeezed from about 8 organic lemons
6 sprigs organic, fresh rosemary (I loved this addition. It made for a very enjoyable taste and is something I don't think I would have considered. Here's to learning something new!).
Sweetener of choice, to taste (their recipe called for 1 cup of sugar, but I opted to forego it in favor of organic honey)
3 cups cold water
Directions:
Add the cold water to the lemon juice, stir in sweetener, add rosemary sprigs and enjoy!
Like the green iced tea, this recipe is also very healthy. Fresh lemons are known to stimulate the liver in such a way so that the body's toxins are flushed, plus when added to water, helps the body stay hydrated while also balancing electrolyte levels and boosting the immune system (3).
Rosemary is listed on George Mateljan Foundation's web site, The World's Healthiest Foods, as a great way to improve circulation to the brain, lessen the severity of asthma attacks and more (4).
Also, don't forget about our green lemonade juice, which helps fight cancer and improve blood flow throughout the body. It's cool and refreshing too!
I love these refreshing healthy summer drinks because they're filled with natural, homemade deliciousness that boosts overall health.
Happy sipping!
Sources for this article include:
(1) www.livestrong.com
(2) www.organicfacts.net
(3) www.naturalnews.com
(4) www.whfoods.com
Recipe source: MyRecipes.com