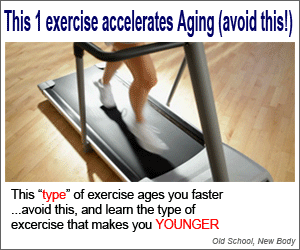 I'm always looking for a quick, healthy recipe to start the day (or give me a boost in the middle of it), so when I came across this tropical green juice on JuiceRecipes.com, I knew I had to give it a try.
Not only is this one full of health benefits including the ability to help lower blood pressure, but it tastes good too. Although mine is OK these days, it never hurts to keep it in check. Health conditions or not, a juice recipe to lower blood pressure is a good thing; juicing is always a good way to give our bodies outstanding nourishment.
Its name, "Flower Power," may seem somewhat unusual and Hippie-ish, but don't let it throw you off. No need to break out the lava lamps while enjoying this one, unless of course you want to or already do : ) This one is very green with tasty touches of foods like pineapple and orange. So for me, I prefer calling it a "Tropical Green Juice." Either way, it's pretty . . . shall I say, "groovy." Tastes good and is good for us, so it's well worth trying.
Because spinach and juicers don't always do well together, I juiced all ingredients except the spinach. Then, I put the spinach in the blender, added the just-made juice and blended on high.
That's all there is to it!
When I made this juice I was in the mood for more spinach, so I went heavier there and less in the orange department (I only used one). As with all recipes, feel free to make it your own with adding more or less of a suggested ingredient. Experiment!
The blood pressure-lowering benefits of this green juice
Here's a closer look at how some of these ingredients can keep high blood pressure at bay.
Spinach is a terrific way to help manage blood pressure. Since blood vessels are very susceptible to oxidative stress, and the antioxidants in spinach fight off oxidative stress, it's a must-have green. Spinach can also help improve eye and bone health.
Cucumbers play a role in regulating blood pressure mainly because they are low in sodium and high in potassium. The U.S. Department of Health and Human Services advocates the DASH (Dietary Approaches to Stop Hypertension) diet to help prevent hypertension, encouraging people to eat low-sodium foods such as cucumber. I also like that it contributes to smoother skin thanks to it's water content!
Pineapple is also high in potassium which has been shown to regulate blood pressure. Plus, its natural sweetness may stave off cravings for sweet foods that aren't good for us (back in the day, mine was a Snickers bar), contributing to weight control. Since there is often a correlation to excess weight and high blood pressure, pineapple to the rescue!
Enjoy!
Sources for this article include: