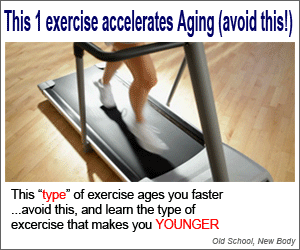 If you're among the 1.3 million people in the United States suffering from RA (Rheumatoid Arthritis), it's important to eat foods that can help keep inflammation at bay. A wealth of research and studies exist showing that certain foods have the power to combat RA-related pain which includes muscle soreness and can create a feeling of overall weakness.
Let's take a closer look at the top three best foods for rheumatoid arthritis.
Top 3 foods to fight RA naturally
1) Cauliflower
According to The World's Healthiest Foods web site, cauliflower is said to be one of the premier foods to stave off RA symptoms. In addition to it having omega-3 fatty acids which help provide joint relief, cauliflower is loaded with vitamin K and selenium, both of which play a role in regulating inflammation.
The site explains, "As an excellent source of vitamin K, cauliflower provides us with one of the hallmark anti-inflammatory nutrients." Learn more about cauliflower here.
Try our vegan cauliflower-carrot soup recipe to incorporate more of this vegetable in your diet.
2) Cherries
Research from the NYU Langone Medical Center has shown that cherries can relive RA pain thanks to something called "anthocyanins." I know, try saying that three times fast! But basically this is a substance in cherries that gives them their deep red/merlot hue and is what helps diminish arthritis pain. It's been suggested to consume cherries throughout the day as nature's best, most fast-acting way to get relief (from gout as well). Enjoy them either dried or fresh or even as a juice concentrate.
If you're interested in learning more about the health benefits of cherries, read this article.
3) Strawberries
We love strawberries at Raw and Natural Health, and are no stranger to their benefits. In one of our posts, we outlined why strawberries are good for us, which included their ability to reduce inflammation. Studies have shown that women eating at least 16 weekly had lowered inflammatory markers in their bodies than those who did not.
Try this chocolate strawberry smoothie (Jennifer promises it's not only healthy, but is just the thing to satisfy a sweet tooth) to reap the benefits.
Here's hoping these healthy foods start to make a difference for RA sufferers. Be sure to find ways to incorporate them into your daily eating regimen!
Sources for this article include: