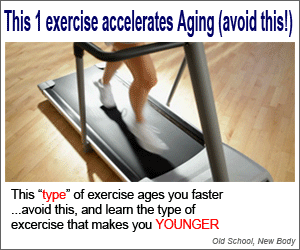 I love to eat a huge salad for either lunch or dinner and by huge, I really mean it. There's spinach as well as some kale, chickpeas, avocado, carrots, dried cranberries, more chickpeas, sliced almonds, green peppers, scallions, fennel . . . did I mention chickpeas? Okay, so I really like those yummy legumes 🙂 and am always on the lookout for a way to incorporate them in meals or make a recipe with them.
Just like avocado makes a great base for spreads in lieu of gross mayo or works wonders in smoothies, chickpeas also do the same thing but with a slightly sweet, nutty taste. While enjoying my daily dose of MindBodyGreen.com, I came across a recipe for a Vegan Chickpea Spread that brought a smile to my face. The fact that it said it was a "super easy" recipe was a huge bonus. Needless to say, I gathered the ingredients and got to it.
The vegan chickpea spread recipe
Ingredients:
2 cups cooked chickpeas
1/4 cup red onion, diced
1/4 cup grated carrot
2 tsp. yellow mustard
1 Tbsp. lemon juice
1/2 tsp. dried oregano
5 turns fresh black pepper
1/2 tsp. sea salt
Directions:
First, mash the chickpeas with a fork. It's fine if some are still whole; not everything has to be perfectly mashed.
Next, add the remaining ingredients and mix.
Enjoy however you'd like. They're great on top of crackers or as a veggie dip. Don't get me wrong; I'm still going to be adding them whole to my mega salads, but you better believe I'll also be making this tasty and very healthy spread very often. It's delicious!
The health benefits of the vegan chickpea spread
Chickpeas, also known as Garbanzo beans, have been listed as one of the world's healthiest foods on the George Mateljan Foundation's web site. They're rich in fiber and those who eat them typically have better cholesterol and blood sugar levels, as well as a reduced risk of colon cancer (1).
Red onion is a powerful healing food, as they have double the amount of antioxidants than any other kind of onion (2). For that reason, they're a great addition to foods and an easy way to help prevent inflammation, maintain good cholesterol levels and keep blood sugar levels in check. Chop them up in spreads, add to salads or soups and you're on your way to better health.
We know that black pepper's piperine helps the body absorb curcumin, which would make it a great addition to our turmeric smoothie, but it's not just beneficial for that food combination only.
Black pepper has a range of health benefits including helping improve digestion, expectorant properties that provide sinus relief, fights free radicals and even helps heal certain skin conditions, so feel free to add it to as many foods as you'd like (3).
Happy, healthy eating!
Sources for this article include:
(1) www.whfoods.com
(2) www.naturalnews.com
(3) www.organicfacts.net