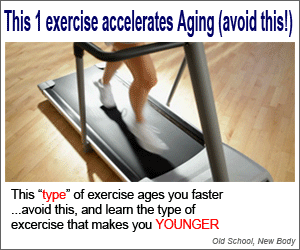 As the weather gets warmer (granted, where I am in New Hampshire, that means temps "soaring" into the upper 50s in April, but still . . . warmer is warmer), a salad seems like the perfect dish. It's cool, refreshing and often stands on its own as an entire meal.
I'm a big salad eater; when I'm not snacking on apples or having my morning beet, carrot and orange juice, I'm devouring huge salads filled with a variety of ingredients.
And the more intriguing the food combinations in my salad, the better. That's why I stopped in my tracks when I saw a salad with figs, kale and tomatoes on PBS.org. I would never have thought to add figs to my salad, so curiosity got the best of me and just as I imagined, it was excellent! The sweet fig flavors paired with the juicy tomato tastes were very enjoyable.
Super healthy, super tasty ingredients . . . plus an easy-to-make vinaigrette to top it all off? I couldn't wait to make this salad, and I bet you'll be excited to make it too.
As always, choose organic ingredients and foods that suit your dietary lifestyle. Feel free to make substations where appropriate! Nothing's set in stone, so have fun experimenting. If you want to add or omit ingredients, go for it!
Kale, fig and tomato salad
Ingredients
Salad Ingredients:
2 cups finely chopped kale
2 to 4 tablespoons Sweet Balsamic Dressing (see recipe below)
3 to 4 cups chopped romaine lettuce
1 ripe tomato, chopped
4 large dried figs, stemmed and sliced very thin
2 tablespoons sliced almonds
Dressing Ingredients:
1 tablespoon of extra-virgin olive oil
1 tablespoon of freshly squeezed lemon juice
Add sea salt to taste (I'm big on pink Himalayan sea salt)
Instructions
Put the kale into a medium size bowl.
Pour 1 tablespoon of the dressing on top of the kale.
Then massage the dressing into the kale and let the kale marinate in the dressing for about 20 minutes.
Put the lettuce, tomato, figs, and sunflower seeds in a large salad bowl.
Prior to serving, add the kale and more dressing to taste.
Toss everything together to coat evenly and serve at room temperature.
The health benefits of eating a kale, fig and tomato salad
As far as figs are concerned, I'm going to cut to the chase: they're high in natural sugars. But considering Coca-Cola has a 146-flavor soda dispenser out that involves all kinds off waistline expanding combinations and that many people have yet to kick the added sugar habit, I don't feel bad for having something with natural sugars. That's a good thing! I just don't go overboard with figs and besides, they're filled with fiber and potassium and are known for helping to reduce blood pressure, preventing macular degeneration and keeping our body's acid/alkaline levels balanced.
For more about figs, check out this article.
Kale, which is high in iron, vitamin K and antioxidants, is a great way to fight cancers, ward off inflammation and help prevent blood clotting.
Tomatoes are good for you because they contain lycopene (the antioxidant responsible for their red coloring). Lycopene has been shown in studies to reduce prostate cancer, plus they're rich in fiber which can help with weight loss/maintenance.
Try adding them to our farro cucumber salad too.
Enjoy this delicious salad! It's bursting with flavor and health benefits.
Sources for this article include: