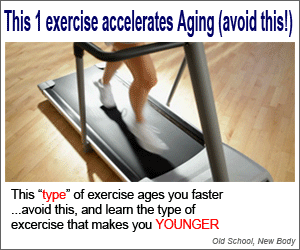 While it's great to enjoy fresh fruits and veggies, sometimes the craving for something chewy and filled with peanut butter kicks in. Nothing wrong with that, as long as it's healthy, right?
Enter the recipe for raw protein peanut butter oatmeal chewies that I found on the GardenofLife.com blog. Hits the spot.
The only issue I had while making this recipe was fighting the urge to engage in one too many "taste tests" along the way. All those oats combined with coconut oil and nutty flavors are hard to resist! Despite my samplings along the way, I managed to still have enough mixture to create my chewies. Success!
Here's how to create a tasty snackfest for yourself, and if they're lucky, your family 🙂
Raw protein peanut butter oatmeal chewies
Ingredients
3 cups rolled old-fashioned oats
1 cup of nut butter of choice
1/2 cup vanilla almond milk
1 tsp. vanilla
1/4 cup extra virgin coconut oil
1 scoop or one packet of raw vanilla or regular flavor protein (I just used a small scoop)
1 Tablespoon stevia extract
Instructions
Mix the stevia extract or sweetener of your choice with the coconut oil and almond milk in pan until it reaches a boil, stirring as you go.
After it's boiled for about one minute, remove from heat and add nut butter and vanilla, stirring until the nut butter is completely melted.
Add the oats and raw protein to the mixture, stir until blended.
Scoop small bite-sized amounts of the mixture on wax or parchment paper, let cool.
Dig in!
Why these peanut butter oatmeal chewies are healthy
First off, they're healthy because they're raw. No unhealthy additives or multiple kinds of processing went into this, plus the ingredients were organic and whole, making these chewies filled with pure goodness.
The rolled oats are great for keeping our heart healthy and cholesterol levels low, and have even been shown to protect against cancer and the risk of developing Type 2 diabetes. Read more about oats here.
Sunflower seed butter (what I chose) has zero cholesterol, is low in salt and is considered a terrific source of non-animal protein. Add to it the scoop of raw protein powder and you're in even better shape.
Keep this recipe handy; I'm sure you'll be making it more than once. Enjoy!
Sources for this article include: