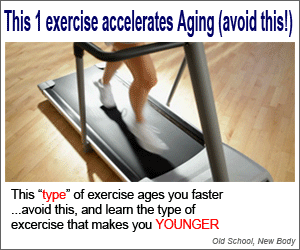 With images of cows lined up in stalls, close-ups of soda cans being popped open and experts like Katie Couric offering startling warnings like "By 2050, one out of every three Americans will have diabetes," the trailer for the movie Fed Up promises to shed light on the ills of the food industry. It's going to be an eye-opening look at how the foods being produced do more to harm our health than they do to heal it.
https://www.youtube.com/watch?v=KNqymWYB-18
The movie, produced by Laurie David (who also produced the award-winning An Inconvenient Truth), comes out in U.S. theaters on Friday, May 9, 2014.
Why we should watch Fed Up
Since Raw and Natural Health readers are interested in making healthy food choices, we think this movie will be of great interest.
Surely, there are those among us who have had their share of Twizzlers and Twinkies, choosing cake over kale. Maybe you still do it on occasion, despite also chowing down on healthy foods like farro cucumber salads.
Then again, maybe you grew up in a healthy-eating environment and know nothing of the taste of a Big Mac or a deep fried Oreo. Either way, the trailer looks like it will reinforce our decision to choose health and not look back . . . and that's a good thing.
USA Today raves that "This movie will change the way people think about eating." Indeed it will make us look closer at the food industry and health concerns.
In the trailer, Dr. Robert Lustig, a pediatric endocrinologist who runs a weight management clinic at the University of California, San Francisco, says there are over "600,000 food items in America. Eighty percent of them have added sugar."
It's no secret that Lustig is an anti-sugar, anti-processed food person (go Dr. Lustig!) and that added sugar is cause for concern. In fact, one family decided to go without added sugars for an entire year, noticing improvements in energy levels and decreased sicknesses. For more about their incredible story, read here.
While the world knows about the harms of unhealthy foods, at the same time the food industry seems to intentionally come up with ideas to make the matter worse. For example, there's Coca-Cola's 146-flavor soda dispenser, of which the owner of Moe's Southwest Grill says, "We're converting water-only customers into beverage customers. I love this machine."
There's also things like pizza layer cakes and vegetable ice cream (you can't fool us, Haagen-Dazs!).
We tend to agree with what renowned food, health and diet author Michael Pollan says in the Fed Up trailer. "The government is subsidizing the obesity epidemic," he says.
After all, what are we to believe anymore? With so many mixed messages, skewed (yet approved) studies for medications, changing food regulations and "eat this . . . oops, wait, don't eat this" moments in society, it's hard to keep up. One thing's for sure: this movie will address these things, and likely have us both applauding producer Laurie David while at the same time getting knots in our stomachs because of folks who enjoy seeing their wallets expand right along with our waistlines.
Sources for this article include: