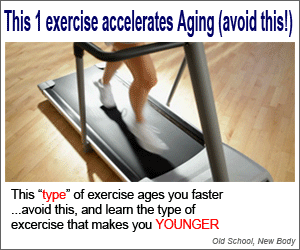 As much as people enjoy the benefits of juicing, one of the top complaints has to do with the clean up. Well, we've got some huge time-savings tips that also keeps that pulpy, extracted mess from being so, well, messy! Who doesn't want that? Plus, we uncovered a couple other great juicing tips that we wanted to share, including how to handle (I'm yelling now) the noise it makes.
Raw and Natural Health writer Jennifer Lilley recently went to a class put on by the owner of a local store, Sunflower Natural Foods in Laconia, New Hampshire.
The topic? "Powered by Produce: Easy Ways to Prepare Fresh Juices and Raw Foods." Perfect way to start a morning, right? She reported back to Keith and the rest of us here that in addition to the fun of getting to taste some sample juices and being surrounded by an enthusiastic group of people, she learned more about juicing. Always interested in "did you know" tips, she says she was thrilled to discover some easy ways to go about juicing (one of which she admitted to being embarrassed about not having considered before).
Three tips to make juicing easier
1) Line the pulp container.
OK, so this is the tip where Jen says she had her "how come this never dawned on me?" moment. Simply line the pulp container with a biodegradable plastic bag to collect the messy pulp. After you've made our beet, carrot and orange juice recipe for example, just lift the bag out and voila . . . not a speck of carrot or beet to be found! Back on the juicer it goes without having to be cleaned.
2) Protect your ears.
When Sunflower owner Ana Gourlay, who led the class, spoke of the extreme noise many juicers make, pretty much everyone shook their heads in agreement. Jen's told us many times of her urge to buy ear plugs and of the instances when she's had to alert family members in "juicer vicinity" that she's about to power up. This warning allows time for them to cover their ears, raise the volume on the television or bring Scruffy to the safety of a lap.
Gourlay whipped out some serious earmuffs during her juicing demos, explaining that the noise level can be rather overwhelming and that doing whatever it takes to protect our ears is a great idea. For more about the impact that noise can have on our hearing, read this article.
3) Insert foods in order of least to most clog-potential.
Think through what it is that you are juicing and put the items in the juicer based on the order of what ones are least likely to clog the filter (they get pushed through first) to the ones that are most likely to clog the filter (they go in last). This not only allows the juices to be properly extracted, but prevents you from constant stop-and-start mode as you pause to clean the filter.
For example, pineapple, with its thick core, leaves a lot of residue in the filter, so make that it's one of the last items you juice. You may want to just take extra care to core certain foods beforehand, but each person's preference (and juicer) is different.
We hope these tips help. They're simple ways to make everything about the juicing process easier, and perhaps things you haven't considered. Give them a try!
Want more on juicing? Read: 5 Reasons Not To Juice
What tips do you have? Share with us any ideas that work well for you when you use a juicer; we'd love to hear from you.