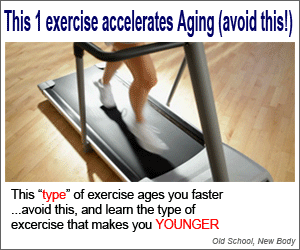 Around the corner from where I live is an ice-cream shop that always has a long line of customers. And I don't just mean six or even 20 people waiting to get a case of brain freeze. There's often so many customers that there's hardly a parking spot to be found.
I admit to going there a few times, however, in trying to be good (not regain my 70 lost pounds or put tons of added sugars and junk inside of me), I'm often looking for healthier ways to satisfy my cravings. Who isn't?
While searching for healthy homemade "ice cream" recipes, I was thrilled to come across one for peanut butter and honey banana ice cream on TheKitchn.com (yes, "kitchen" without the "e" (1). Perfect!
I knew I'd just swap out peanut butter for an organic nut butter and be set. After all, I eat all of these ingredients in the course of one day anyway; a teaspoon of sunflower seed butter with a banana as a snack, and raw honey in my green tea in the afternoon. I couldn't wait to change it up and try these ingredients as an ice cream!
How to make nut butter honey banana ice cream
Well, I think the title pretty much says it all. But here's a rundown.
Ingredients for 2 servings:
– 1 1/2 organic bananas, sliced and frozen
– 3 tablespoons organic nut butter
– 2 teaspoons raw, organic honey
Directions:
Put frozen banana slices in food processor or blender and mix until they're the texture of soft serve ice cream.
Next, blend add in the nut butter and honey, then freeze until solid.
Enjoy!
This homemade banana ice cream was soooo good and incredibly easy to make. Three ingredients, three easy steps. Actually, I think this just may become my next latest "thing." Especially with summer right around the corner, I know I'll be making more of these cool and refreshing homemade ice creams. This one has just the right amount of sweetness, is very healthy and bonus: no long lines to contend with!
The health benefits of nut butter honey banana ice cream
Bananas are high in fiber and potassium, which makes it a great way to help reduce heart disease, risk of stroke and even prevent bone thinning (2). Plus, their creamy, easy-to-eat texture is a plus for those who prefer something more soothing for their system.
As for nut butters such as sunflower seed butter, it's filled with unsaturated fat, is low in sodium and high in protein and is loaded with vitamins B, C, D and K (3). All of this means we get to keep cholesterol levels in check, reduce blood pressure and keep cells healthy.
Raw honey is brimming with vitamins and minerals galore. It's also filled with antioxidants and flavonoids, so people who eat honey benefit from morning sickness relief, a healthy gastrointestinal tract, increased energy and much more (4).
I'm sure you'll like this homemade banana ice cream treat. Let us know what you think!
Sources for this article include:
(1) www.thekitchn.com
(2) www.whfoods.com
(3) www.livestrong.com
(4) wakeup-world.com