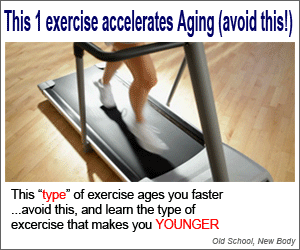 For a while now, it's been a rather trendy sight to find lettuce wraps (also called "rolls") on menus. While I'm not one who feels I might die if I don't keep up with the latest and greatest style, television show or technological device, I will admit to having been bitten by the food wrap bug.
I recently came across an easy-to-make avocado cabbage wrap on WholeLiving.com. It's scrumptious, and rather than head out to a restaurant to enjoy some version of it, I enjoyed making my own super fresh one from the comfort of home. I'm sure you will too.
The amazing avocado wrap recipe
Not only is this recipe extremely easy to make, but it's loaded with healthy herbs and veggies. Always choose fresh, organic foods whenever you can. The ingredients below are for one serving.
Ingredients
1 cup chopped watercress
1 julienned carrot
10 mint leaves
1/2 mashed avocado
Salt (to taste)
1 halved cabbage leaf
Instructions
Mix the watercress, mint leaves, carrots and salt together then wrap it up inside the cabbage leaf.
How's that for mega-easy food prep?
In no time flat, you'll be enjoying a very healthy meal with just the right amounts of creamy smoothness and bits of minty, carrot crunch. I'm already planning this one for summer get-togethers (the mint screams "summer delight") but I think it's a refreshing meal for any time of the year.
Health benefits of the avocado mint wrap
Here's a peek at a few of the many healthy ingredients found in this wrap.
By now, most people are aware that avocado is one of the healthy fats. Add to that the fact that it has a subtle flavor and creamy texture and it's a big plus.
From regulating blood sugar levels and controlling blood pressure to having an impressive mix of anti-inflammatory and antioxidant nutrients, the avocado is a healthy choice. Read more about its health benefits here.
Cabbage is another food that's great for us. Its high folate and vitamin A levels fight off depression, improve cell health and can even build better bones. Check out our article which is all about cabbage.
If you're in need of improving digestion or want to stay clear of respiratory disorders, then you'll enjoy mint. Mint has been shown to clear up congestion in the lungs and nose and also calm stomachs. It's been known to also provide headache relief and even improve memory. To learn about even more health benefits from eating mint, read here.
Why not make some avocado cabbage rolls for dinner tonight or enjoy having it for lunch? I bet it'll be hard to pause in between bites of this creamy, crunchy roll!
For some fun, check out this other kind of "wrap," our very own "Raw Vegan Diet Rap." It's true and entertaining!