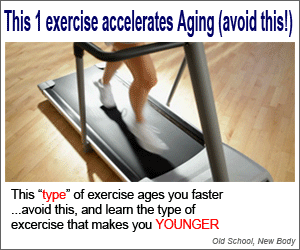 Ever wanted to learn more about health, nutrition or the environment (or all) from world-renowned institutions like Harvard or the University of Copenhagen? Who wouldn't! However, it often comes down to not being able to attend because of a little something called finances. Well, have we got the web site for you!
Coursera.org offers online courses from prestigious educational facilities like the ones mentioned above for . . . brace yourself . . . free!
Seriously. No strings attached.
You simply sign up for a course you're interested in and upon completion (most run anywhere from a few short weeks to a few months) you get a certificate of completion from the likes of Yale, Duke, Johns Hopkins or the University of Zurich. Not too shabby, huh?
You'll learn tons, maybe make some new friends along the way, and have to find yourself a space on your wall to hang that newly framed nutrition certificate.
Each class is different, but typically you'll be involved in interactive quizzes, participate in assignments, watch video lectures and have the ability to connect with classmates.
Free online courses about diet and the environment
Here are a few courses that caught our eye, starting as soon as this month:
The New Nordic Diet – from Gastronomy to Health
Link: https://www.coursera.org/course/newnordicdiet
Institution: University of Copenhagen
Start date: April 7, 2014
Course duration: 4 weeks
Estimated course load: 4-5 hours weekly
Synopsis: The New Nordic Diet is a new food culture which emphasizes gastronomy, health, and environment. Whole-grain rye bread, root vegetables, berries, fresh fish and seaweed are typically part of this way of eating. This course presents the scientific background of the New Nordic Diet, the world's largest research project into adult and child health and well-being, and will help you better understand the global challenges such as obesity and obesity-related diseases.
Climate Change in Four Dimensions
Link: https://www.coursera.org/course/4dimensions
Institution: University of California, San Diego
Start date: April 8, 2014
Course duration: 10 weeks
Estimated course load: 5-7 hours weekly
Synopsis: This course views climate change from a variety of perspectives at the intersection of the natural sciences, technology, and the social sciences and humanities.
Nutrition and Physical Activity for Health
Link: https://www.coursera.org/course/nutritionforhealth
Institution: University of Pittsburgh
Start date: June 16, 2014
Course duration: 6 weeks
Estimated course load: 3-5 hours weekly
Synopsis: This course will provide a coherent, understandable look at the evidence on how nutrition and physical activity impact health through lower morbidity, longevity, and quality of life.
Sustainability in Practice
Link: https://www.coursera.org/course/sustaininprac
Institution: PennDesign
Start date: September 15, 2014
Course duration: 8 weeks
Estimated course load: 2-5 hours weekly
Synopsis: Sustainability is a practice operating across a variety of scales and skills. We will explore the ways that decision makers use systems analysis and design thinking to confront the career-defining challenges facing the next generation of leaders. Networks of practice from across North America and around the globe will provide case material and guest lectures. Everythng from sea levels and food scarcity to government and design thinking as a method to achieve certain sustainability goals.
Keep checking the site often, since many other courses have yet to set their start date. Some include Principles of Obesity Economics, Vaccines and Introduction to the U.S. Food System.
We're excited about these free courses online!
Let us know if you plan on taking a course and what your experience is. We'd love to hear your thoughts!