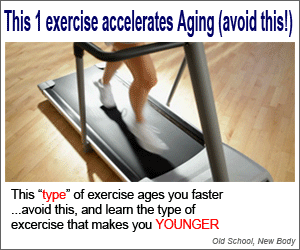 Obviously, we're big on a raw foods lifestyle here at Raw and Natural Health. It's no secret that whole, organic foods not only taste great, but do wonders to help our body. We love that a green juice loaded with spinach can help reduce blood pressure and enjoy knowing that foods like raw oat chewies help lower cholesterol and lowers the risk of developing Type 2 diabetes.
As far as diabetes is concerned, the Centers for Disease Control and Prevention (CDC) says that Type 2 accounts for approximately 90 to 95 percent of all diagnosed cases (1). Hundreds of billions of dollars (yep, that's with a capital "B") are incurred in medical expenses and lost job productivity. Aside from the body's inability to properly manage insulin, the health complications that can develop with this type of diabetes include everything from heart disease and stroke to neurological problems and even leg amputation.
Reversing Diabetes World Summit
All of this and more is addressed at the comprehensive Reversing Diabetes World Summit, which is taking place now through May 16, 2014. It gets better: it's online so you can participate from the comfort of your home while sitting in jammies if you'd like and . . . it's free! Register here to get the latest information about diabetes management, including eating right, managing stress and as their site says, how to " . . . beat the diabetes epidemic once and for all." (2)
The story of one woman who cured her Type 2 diabetes with raw foods
Now, you may ask: can someone really beat diabetes? You bet! Let's take a look at one woman who is a believer that a raw food diet can cure type 2 diabetes.
Diagnosed as a Type 2 diabetic, Bibi Zambrano of Houston, TX, explains how she was always tired, frequently sick and easily injured. She was on diabetes medication for three years (3). The fact that she felt she was missing out on seeing her young daughter's grow up only compounded the problem. Then, she decided to try a raw food diet and her life changed dramatically.
She admits that it took some getting used to, but the fact that within two weeks her diabetes was "completely gone" far outweighs any challenges in the beginning. That's right . . . completely gone. Nada. Zip. Zambrano, a raw food vegan, says that her blood tests came back "perfectly normal" and she's off her diabetes meds.
Listen to the video below to hear Zambrano tell her incredible story. In it, she shares glimpses of what she eats in a day, including mango/kale smoothies, salad dressings made with mango and tomato and plenty of vegetables in salads. These days, she says she's also in a better spot mentally adding that she has increased mental clarity and better social connections.
"Overcame Type 2 Diabetes in 2 Weeks on a High Fruit Raw Diet
"I wouldn't change it for anything," she says.
Between the vast amount of information to be learned at the Diabetes Summit and stories like Zambrano's, we're happy about the positive difference that comes from making smart, nutritious food choices.
Sources for this article include: